No, the FBI won't be holding onto seized #domains forever
The Federal Bureau of Investigation is doing an excellent job shutting down web sites that promote scams or assist crime. Many of these domains associated with the active web sites sell knock-offs.
In other cases, the FBI seized domains associated with sex crimes and prostitution.
Over the course of the past two decades, hundreds if not thousands of domains were taken offline.
It is not clear who pays for the renewals of seized domain names. It seems as if they are renewed at Registry level, and are silently kept in the same status for years.
But the FBI won't be holding onto such seized domains forever, it seems.
In recent days, dozens of seized domains are being moved to a suspended status known as "redemption period." What follows this state is the deletion of the domain within 5 days.
Here's a list of seized domains that were recently moved to redemption status from the FBI cache: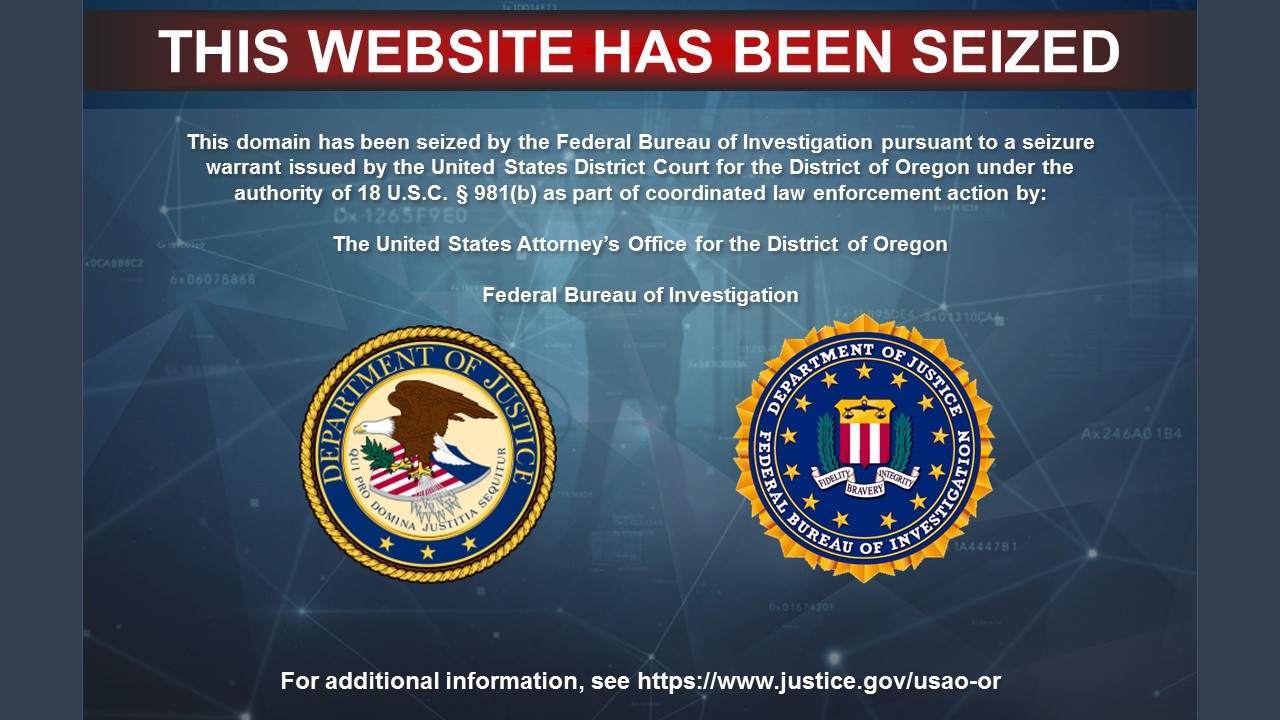 adpharmacy.com
adverde.com
airhaber.com
allbestedmeds.com
amedix.net
amphimed.com
ativanforyouranxiety.com
basic-pills.com
bonmeds.com
buyantibioticswps.com
buyonline-rx.com
buyviagraonline.net
cheap-rx-medications.com
cheapantidepressantsonline.com
cheapgenericpharmacy.com
cheapgenericviagras.com
cheapsildenafilcitrateusa.com
cheapsildenafilonlinenet.com
cheapviagraonlinerd.com
cialismailorder.net
d–store.com
danielcli.net
druganizer.com
druganizer.net
drugs-to-buy.com
drugstore-checkout.com
ed-medic.com
ella-echo.com
euonlinepharmacy.com
eurorxpharm.com
friendlymedpharmacy.com
generic-solution.com
genericpillson.net
genericstore.net
imedizs.com
indgeneric.com
leadmedic.net
letseatnj.com
levitramailorder.com
mattfrye.net
medrx-one.net
menpharmacyshop.com
menspillsonline.com
mikesaros.com
norxline.com
onlinefarmakeio.net
pcpachys.com
ph-express.com
pharm-one.net
pharma-doc.net
pharmacie-fr.com
pharmacy-no-prescription.com
pharmacyathome.com
pharxma.com
phonesetc.net
popular-meds.com
raggedpup.com
re-med.net
rx-medstore.com
rx-sup.com
rx-trusted-tablets.com
rxedpro.com
rxfastfind.net
rxpillhome.com
rxproductsonline.com
rxwelcome.com
showmanymed.com
sildenafilnorx.com
sildenafilpack.com
sofosbuvironline.com
stpills.net
tabmd.com
tevaman.net
tl-pharmacy.net
tlpharmacy.net
urabbit.com
vclrx.com
viagradosageusarx.com
viagraonlinecanadapharmacyweb.com
vigrox.com
webmedshop.net
wherecanibuydrugs.com
your-medstore.com
zevdec.com
There's no doubt that once deleted, some of these domains will be re-registered, despite their involvement in criminal activities, such as digital piracy.
Would you register any of these previously seized domain names? We hope not!

Copyright © 2022 DomainGang.com · All Rights Reserved.