Piracy.com and Patterns.com are stolen domains still listed on #Afternic
Piracy.com was stolen from its rightful owners by a domain thief, most likely from China.
The domain was listed for sale on various venues such as Sedo and Afternic. It has been removed from Sedo but the listing is still live on Afternic.
The thief is trying to get any price for Piracy.com, changing its listing from $16k to $60k to $35,000 dollars currently. Afternic assured us that the domain has been removed but it seems that the thief is going around Afternic and relists it.
Piracy.com was transferred away from Network Solutions, potentially using a form of social engineering or forging of documents. Piracy.com was moved to BizCN, a Chinese domain registrar with a bad WHOIS along with Patterns.com. The latter is also listed for sale on Afternic for $18,000 dollars.
If you are approached to buy or broker Piracy.com or Patterns.com be aware that they are stolen domain assets.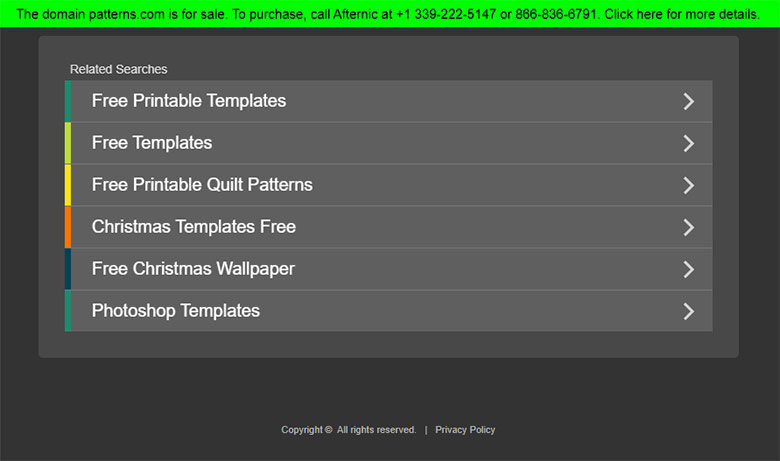 Copyright © 2023 DomainGang.com · All Rights Reserved.