Gear.com: #Domain registrant applies for the registration of the matching #trademark
Utah-based Gear.com LLC, operators of the ultra-short, premium domain name Gear.com, have applied for the registration of the matching trademark, GEAR.COM.
The application at the USPTO was filed with November 1, 2017 being the date of first use of the mark in commerce. The goods and services covered by the application are quite extensive: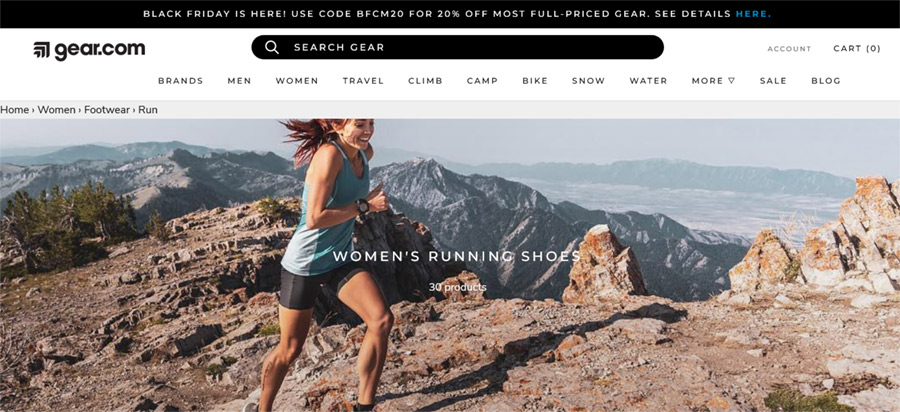 Online retail store services featuring a wide variety of consumer goods of others; online retail store services featuring apparel, apparel accessories, watches, wallets, jewelry, outerwear, eyewear and accessories, rock climbing equipment and accessories, snow sports equipment and accessories, travel products and accessories, footwear, running products and equipment and accessories, flashlights, headlamps, power stations, sports electronics and heart rate monitors, avalanche safety equipment and other winter accessories, camping and hiking equipment and accessories, bags and backpacks, eyeglass lens cleaning solutions, luggage, metal locks, personal care products; portable electric fans, laundry detergent, clothesline, automobile roof racks, bicycle racks for vehicles, carrying cases for sports equipment, car accessories, air mattresses, bicycles and bicycle accessories, life jackets, personal flotation devices, towels, marine trolling motors, grills and grilling accessories, dinnerware, drinkware, tablecloths, dietary supplements, yoga accessories, water bottles, equipment sold as a unit for playing tipping and tossing games, nets for sports, sporting goods, namely frisbees, disc golf discs, disc golf accessories, gun slings, fishing equipment and accessories, water sports equipment and accessories, first aid equipment, kitchenware, earmuffs, battery chargers, charging docks, electric charging cables, underwater LED lights, boat equipment and accessories, marine navigation systems, decanters, pet accessories, namely, harness for pets, pet leashes, pet collars, pet feeding and watering bowls, pet food scoops, pet beds, pet toys, edible pet treats, pet waste bags, bags for carrying pets, litter box covers, pet travel mats, and pet hair remover rollers, medical apparatus, namely, tick removal devices, tripods for cameras, photography accessories, camera bags, audio speakers, headphones, bedding products, blanket throws, furniture, home décor, toothpicks, notepads, notepad holders, business card holders in the nature of wallets, patio furniture, portable fire pits and accessories therefore, namely fire pit stands, fire pit covers and fire pit gloves, hammocks, portable patio heaters using propane, umbrellas, swimwear, coolers, swimming accessories, namely, face masks, snorkels, goggles, and swim caps, beach mats, waterproof containers, namely waterproof cases for smartphones, glasses, and sunglasses, microscopes; promoting the goods of others
Registered in 1998, Gear.com appears to have changed ownership in 2016. There are no records of a financial transaction or sale that we could find.
Applying for the registration of matching marks is an ongoing trend among owners of generic domain names, following the decision by SCOTUS on the Booking.com trademark application.
Since then, dozens of generic domain names have been applied to be registered as trademarks, inclusive of the TLD.
As of January 5th, 2021, BOOKING.COM is a registered trademark with the USPTO.
Will these applications become the new norm? Watch this video from NamesCon Online 2020.

Copyright © 2022 DomainGang.com · All Rights Reserved.