Gundamit! Toy store applies for #trademark registration at the USPTO
Gundamit! Sounds like a nasty cuss word that'd send you to the dean's office but it's a new brand for toy-related services from China.
The operators of the domain GunDamit.com have filed for the registration of the matching mark, GUNDAMIT.COM.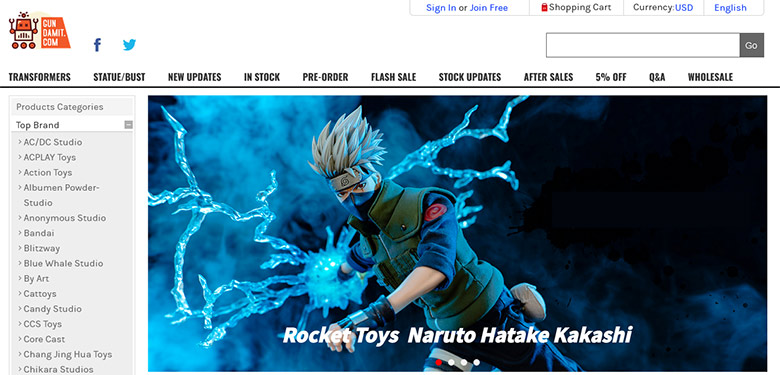 The mark consists of the stylized wording "Gun Damit.COM" in a trapezoid, with a stylized robot with a small sun on its head on the left, the trapezoid and the robot connected by a circle; the following service classes are involved:
Auctioneering; Business intermediary services relating to the matching of potential private investors with entrepreneurs needing funding; Commercial administration of the licensing of the goods and services of others; Commercial information agency services; Import-export agency services; Marketing services; On-line advertising on a computer network; On-line retail consignment stores featuring toys; Providing commercial information and advice for consumers in the choice of products and services; Providing trade information; Provision of an on-line marketplace for buyers and sellers of goods and services; Purchasing agents; Rental of advertising time on communication media; Sales promotion for others; Targeted marketing services.
Quite creative! The store operators describe themselves as follows:
We are a bunch of young toy fans and some team members have been to the USA for college. We found toys are very expensive in the USA, so we decided to start this business to provide high-quality toys at a lower price. We have a good relationship with the good shipping companies, so our shipping service is reliable and fast. We ship things from China to the rest of the world. We have two large warehouses and a bunch of professional packing guys packing hundreds of packages every day.
Sounds like fun!
Copyright © 2023 DomainGang.com · All Rights Reserved.