Public.com files for trademark; #domain sale took place two years ago
The operators of Public.com, a premium domain registered in 1998, have filed for the registration of the matching mark, PUBLIC.COM.
The USPTO application was filed with a date of first use being September 1, 2019. The mark was applied for the following services:
Downloadable software for brokerage and trading of investments, securities, stocks, bonds, capital investments, commodities, and equities; downloadable software for providing information in the field of finance, investments, securities trading, and securities brokerage
Although the domain changed hands about two years ago, we're not aware of any sale being recorded, at least none shows on NameBio.
Historical WHOIS records via DomainTools indicate that Public.com changed hands, leaving the domain inventory of Anything.com and moved under a trust operated by ESQwire, a premium sponsor of DomainGang.
That transition could indicate the domain Public.com was sold via some type of payment plan.
Public.com then moved in the possession of its current registrant in February 2021. The tm applicant is Public Holdings, Inc., a New York based corporation. The company boasts support from various public figures, celebrities, and entrepreneurs, per its About Us page.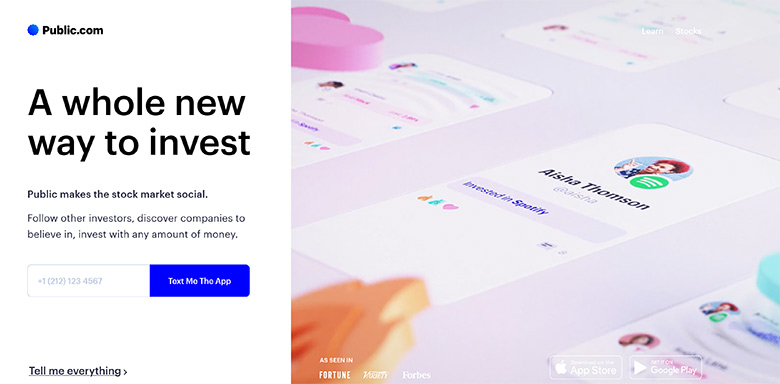 Why was PUBLIC.COM applied for as a trademark at the USPTO?
It's an ongoing trend among owners of generic domain names, following the decision by SCOTUS on the Booking.com trademark application.
Since then, dozens of generic domain names have been applied to be registered as trademarks, inclusive of the TLD. We keep track of these applications, and so far none has been decided upon.
As of January 5th, 2021, BOOKING.COM is a registered trademark with the USPTO.
Will these applications become the new norm? Watch this video from NamesCon Online 2020.

Copyright © 2022 DomainGang.com · All Rights Reserved.