Scholarships.com owner applies for trademark registration
Illinois-based Scholarships.com LLC has applied for the registration of the matching mark SCHOLARSHIPS.COM with the USPTO.
The application lists the following products and services as related to the mark:

Displaying advertisements for others; On-line advertising and marketing services; Placing advertisements for others; Providing space at a web site for the advertisement of the goods and services of others.
The trademark application cites date of first use sometime in 1998, but also lists a prior mark for SCHOLARSHIPS.COM on the supplemental register, that was granted in 2011. This new application signifies that the mark has become distinctive:
The mark has become distinctive of the goods/services through the applicant's substantially exclusive and continuous use of the mark in commerce that the U.S. Congress may lawfully regulate for at least the five years immediately before the date of this statement.
The domain Scholarships.com was registered in 1998 and the Scholarships.com web sites features content created by Ms. Liz Montenegro, Educational Content Writer.
Why was SCHOLARSHIPS.COM applied for as a trademark at the USPTO?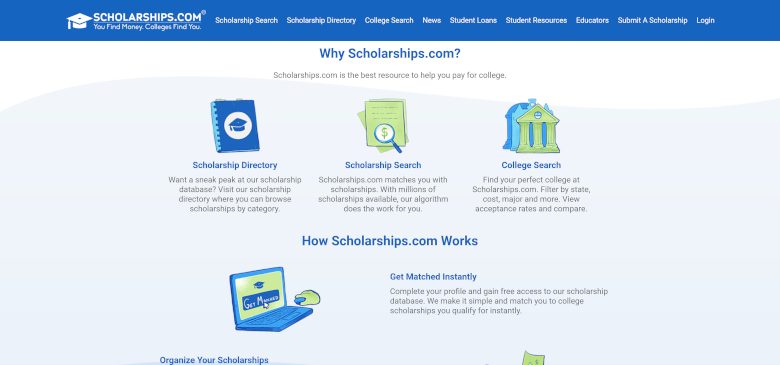 It's an ongoing trend among owners of generic domain names, following the decision by SCOTUS on the Booking.com trademark application.
Since then, dozens of generic domain names have been applied to be registered as trademarks, inclusive of the TLD. We keep track of these applications, and so far none has been decided upon.
As of January 5th, 2021, BOOKING.COM is a registered trademark with the USPTO.
Will these applications become the new norm? Watch this video from NamesCon Online 2020.
Copyright © 2023 DomainGang.com · All Rights Reserved.