100.com: Perfect number goes on sale
One hundred (100) is a perfect number and the matching .com domain, 100.com, is now up for sale.
Registered in 1996, 100.com has been in the possession of Chinese registrants since late 2013. At the time, its Australian registrant sold it, according to DomainTools records.
That undisclosed transaction led to a bigger, recorded sale for $950,000 dollars in 2014, according to NameBio. That sale occupies spot #3 of NNN .com domain sales, behind that of 114.com for $2.1 million dollars and 188.com that sold for $1 million dollars.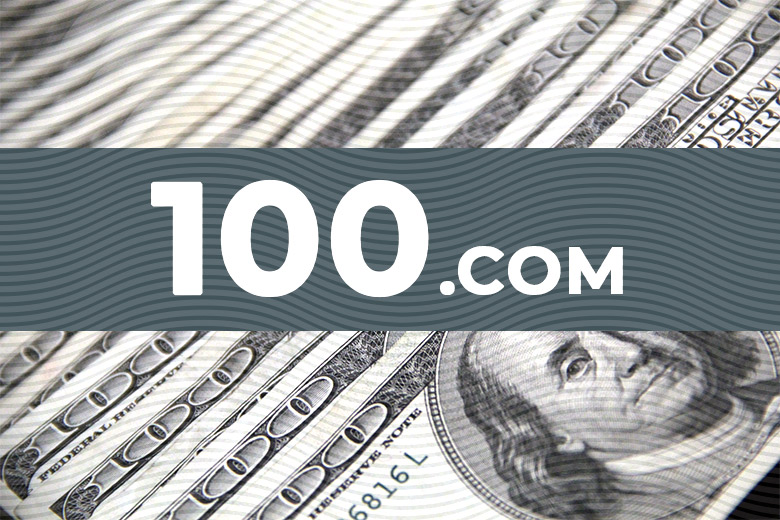 Those sales took place during the beginning of the peak years of numeric domain sales, in then booming Chinese domain market.
Currently, Chinese domain brokerage 62.com is brokering 100.com, according to a broker's tweet.
If the last buyer wants to recoup their investment, its asking price should be well above one million dollars, including broker's fees. It will take a lot of 100's to acquire the domain 100.com! 😀

Copyright © 2022 DomainGang.com · All Rights Reserved.