A dot .WTF #domain name is used for a major #Berlin event by #RedBull
Red Bull, makers of a popular power drink, have staged the world's biggest sequencer for a music event that took place in Berlin, Germany.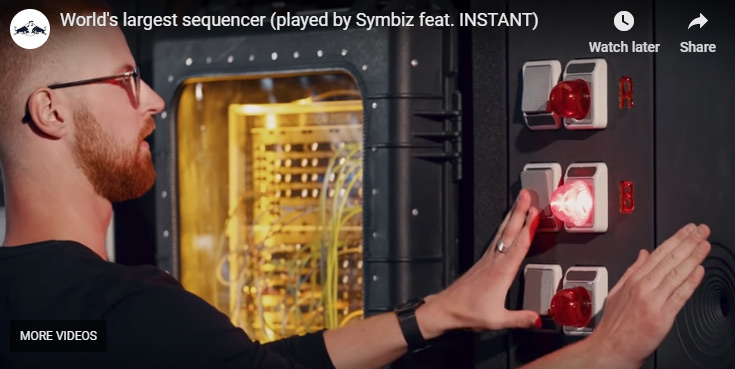 Placed outside of iconic Berlin club Tresor, the RBMA-20 is a sequencer designed and built by the Berlin-based creative studio Neulant van Exel.
Red Bull Music Academy reports that it took 30 technicians five weeks to assemble. According to Red Bull, it's "the largest drum machine ever built and is fully functional."
It measures 33 feet long, 7.2 feet high, and weighs over 1,300 pounds.
For the event, the domain name Instant.WTF is being used, a great, memorable domain on a Donuts gTLD.
Watch the sequencer being operated in the video below:

Copyright © 2022 DomainGang.com · All Rights Reserved.