ABBAVoyage.com: Swedish mega-band #ABBA secured domain
Swedish mega-band, ABBA, are officially back together, having reunited for the first time in 40 years!
ABBA, whose web site is ABBASite.com, announced the name of their new album: Voyage.
Quite smartly, they registered the domain ABBAVoyage.com to go with it. The domain was registered with GoDaddy last February.
The announcement was made last week on the official ABBA account on Twitter.
Visitors of ABBASite.com and ABBAVoyage.com can now pre-order the album that's being released on November 5th.
This is the best news in music for the past 40 years! 😀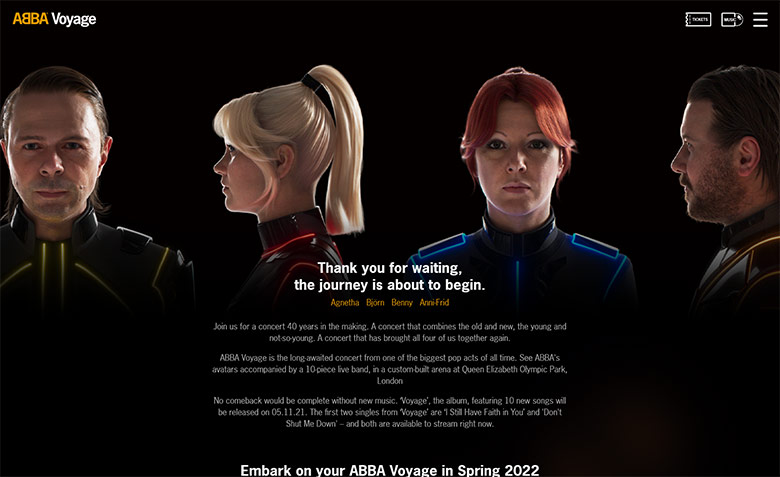 Copyright © 2022 DomainGang.com · All Rights Reserved.