#Altamira .com : Paleolithic #domain sells for mid $X,XXX
The auction for Altamira.com, a dropped domain originally registered in 1995, has ended.
Previously an asset of Banque Nationale du Canada, Altamira.com was auctioned off at DropCatch.
The closing price was $5,751 dollars, and the highest bidder was the DropCatch user "somealias."
A total of 198 bids from 68 bidders clearly demonstrate an increased interest. Why would that be?
Altamira is a famous cave in Spain, with paleolithic era drawings; it's a UNESCO world heritage site.
Why would Banque Nationale du Canada allow this aged, premium domain drop, is not clear. The bank acquired Altamira Investments, previous registrant of Altamira.com, in 2002. The acquisition cost $510 million dollars.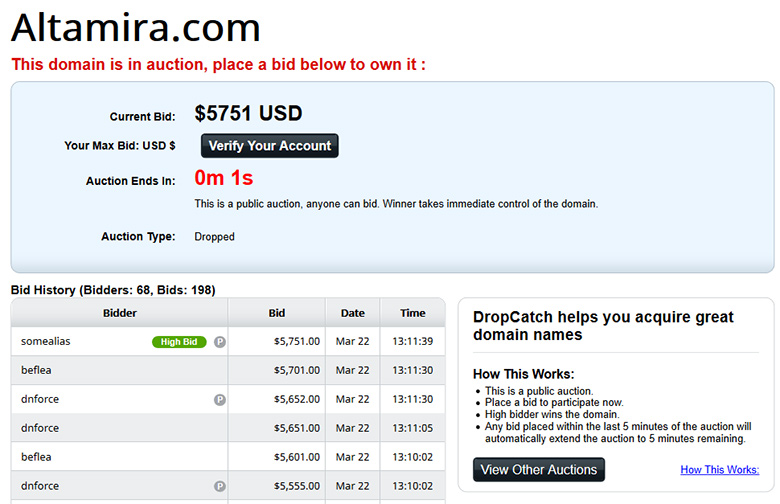 Copyright © 2022 DomainGang.com · All Rights Reserved.