Amazon sunsets 25 year old DPReview.com
Amazon is shutting down DPReview.com after almost 25 years of operation. DPReview was founded in 1999 and quickly gained a reputation of the best review and resource web site for photography, cameras, and assorted gear.
DPReview attracted thousands of users that exchanged photography tips and their experiences with cameras and photography gear on the web site's photography forum.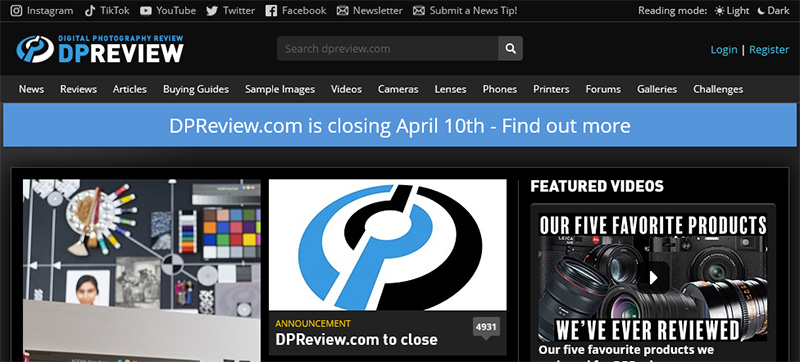 Amazon bought DPReview in 2007. At the time, DPReview.com had 7 million unique visitors per month. Shutting down one of the highest traffic web sites related to photography is part of Amazon's downsizing of its business, as announced in January.
DPReview will remain active until April 10th and the editors of DPReview aren't happy about this. The content on DPReview.com is slated to remain in read-only mode for a limited period afterwards.
It's really ridiculous that Amazon is shutting down DPReview, in our opinion. Perhaps Jeff Bezos should return as the CEO?
Copyright © 2023 DomainGang.com · All Rights Reserved.