Appsee.com: ServiceNow let go of this domain asset after corporate acquisition
Business workflow services provider, ServiceNow, boasts an adoption rate of 80% among Forbes companies that use its services.
In 2019, ServiceNow acquired Appsee, an Israeli application analytics platform company.
At the time, the Appsee in‑app mobile analytics platform and R&D talent moved under the ServiceNow umbrella of companies. Their customer base was not acquired, however, as the company was slated down to closure during the following 12 months.
That corporate closure was finalized with the eventual expiration and drop of the domain Appsee.com. The domain was promptly picked up by DropCatch, where it was auctioned for three days.
The auction of Appsee.com closed earlier today, with the top bidder spending $6,200 dollars to acquire the domain name. It's a sad closure in the history of Appsee that was formed in Tel Aviv, Israel, in 2008.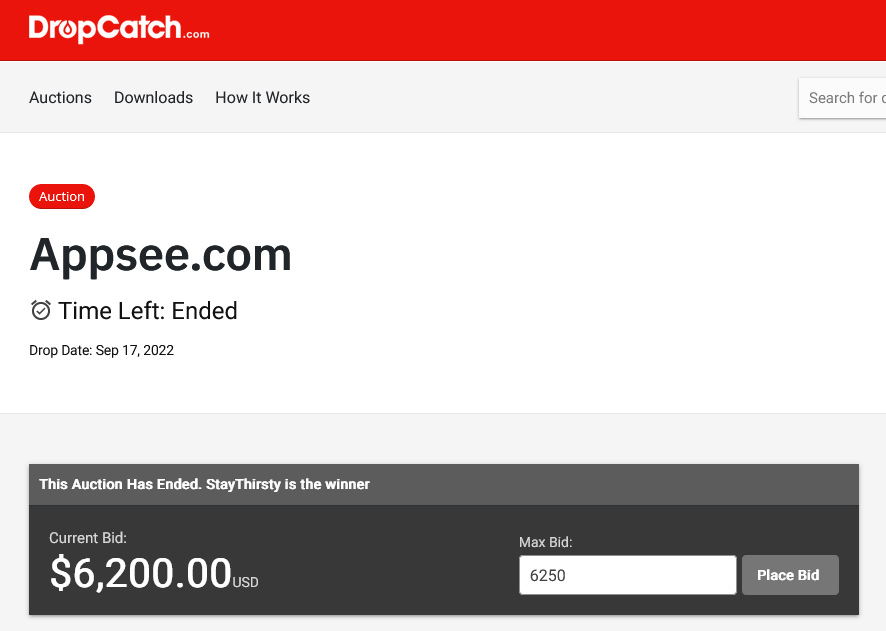 Copyright © 2023 DomainGang.com · All Rights Reserved.