Bed Bath & Beyond matches "H For Happy" line with .com #domain name
Bed Bath & Beyond launched H for Happy, a brand new line of year-round seasonal decor described as follows:
The H for Happy collection, available only at Bed Bath & Beyond, features a range of modern, brightly-hued decor, kitchen and bath accessories and home accents sure to add some sparkle to every celebration. From this holiday's faux, lighted Christmas trees adorned with colorful garland and bright baubles to modern decor for Hanukkah celebrants, each H for Happy collection will be refreshed seasonally and offer something fun for all.
Naturally, BB&B has applied for the registration of the H for Happy mark, in several classes and via several applications. The first one was filed on November 30, 2020.
Which brings us to the fact that Bed Bath & Beyond is matching their H for Happy brand with the domain name HforHappy.com.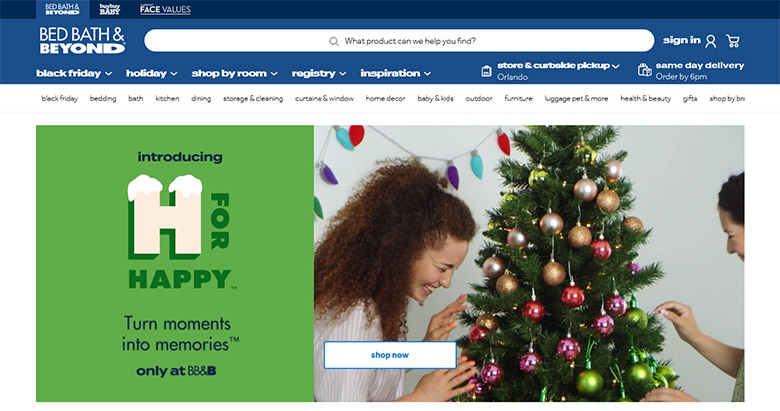 Registered in 2019, the domain has been in the possession of BB&B and its mother company, Liberty Procurement Co. Inc., since Jun 16, 2021.
The transition from a Swedish registrant and European registrar Ascio Technologies, to Liberty Procurement Co. Inc. and GoDaddy, indicates that a domain sale took place at the time.
The domain HforHappy.com still points to the previous registrant's DNS servers at Wix.
Since Bed Bath & Beyond is a publicly traded company using the BBBY symbol on NASDAQ, we will probably find out about the domain's acquisition cost at some point in the future, through the filing of its financials. 😀

Copyright © 2022 DomainGang.com · All Rights Reserved.