BoothPage.com #domain name gets #trademark registration at the #USPTO
Booth Bros, take notice, a new booth page is in town.
In fact, Boothpage.com aspires to be a provider of services related to anything and everything that could be demoed in a physical or virtual booth.
The application for the registration of Boothpage.com was granted in January 2021 and the mark BOOTHPAGE.COM is now registered with the USPTO.
It's confusing that the web site no longer displays the online merchant content that secured its mark's registration, pointing to a standard GoDaddy lander instead. It might be a temporary glitch.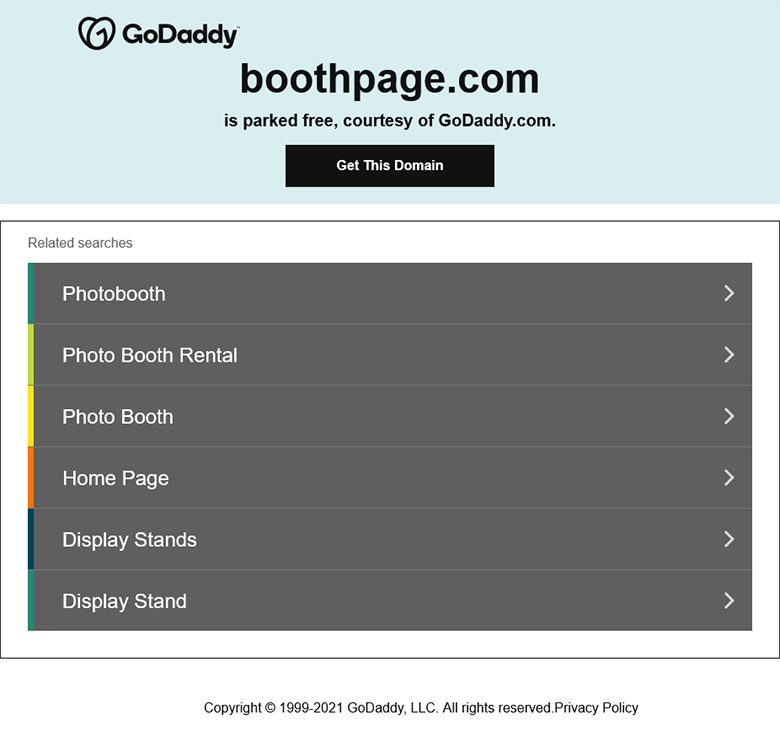 At any rate, Andy Booth operates Booth.com and that means he's in control of the family jewels! 😀
But not to worry: Booth.com is not only James Booth's and Andy Booth's last name, it's also an ultra generic keyword.
Copyright © 2023 DomainGang.com · All Rights Reserved.
Comments
3 Responses to "BoothPage.com #domain name gets #trademark registration at the #USPTO"