Brokerage: Million dollar #domains for sale at Lumis
Domain brokerage house, Lumis, has released its latest newsletter containing premium domain names.
Specializing in generic, dictionary .com domains, Lumis taps the end-user market, along with investors with deep pockets.
The latest newsletter from Lumis contains several six and seven figure properties.
Here's a partial list of the domains available exclusively through Lumis.com:
Vehicles.com – $2.5 million
Improve.com – $2.2 million
Everest.com – $1 million
Modern.com – $300k
Supportive.com – $225k
Wind.com – $500k
Taste.com – $650k
Uniforms.com – $500k
Clink.com – $100k
Behave.com – $150k
Cambridge.com $495k
For more information, visit Lumis.com.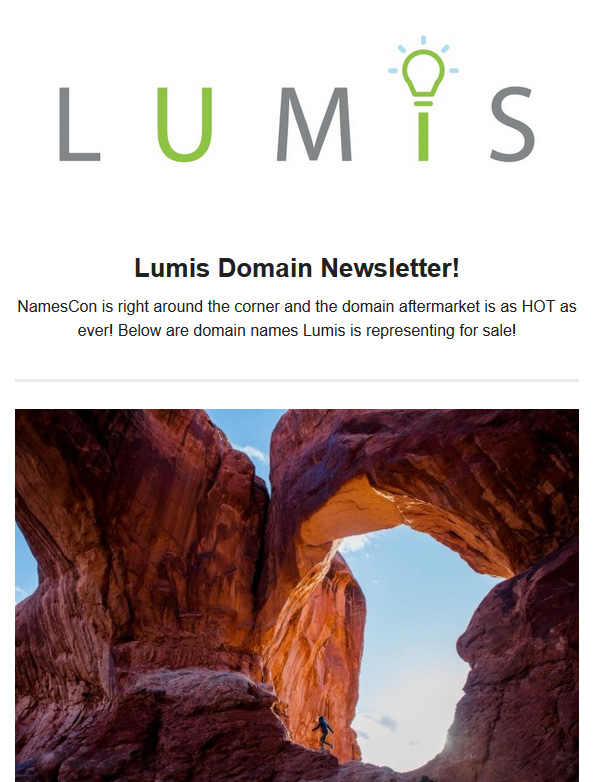 Copyright © 2023 DomainGang.com · All Rights Reserved.