Bud the Stud is Rick Schwartz's new mascot for the Stud.com brokerage
Earlier this year, the Domain King, Rick Schwartz, announced the upcoming launch of Stud.com as a specialty brokerage for top notch domain names.
Since then, Rick has updated the stud collection with several additional "stud" domains.
Yes, we had a bit of fun with the previous version of the Stud.com logo, that used some obscure clip art horse. 😀
But the Domain King is serious about the Stud.com brand and has now released an official mascot: Bud the Stud.
The Stud.com mascot is a smiling horse with long hair, boots, and spectacles. Remind you of someone in particular? 😀 No, not this guy.
Rick also registered the domain BudTheStud.com to go with the rest of his stud domains. Currently, it does not resolve, but surely we'll be seeing "Bud the Stud" on that page pretty soon.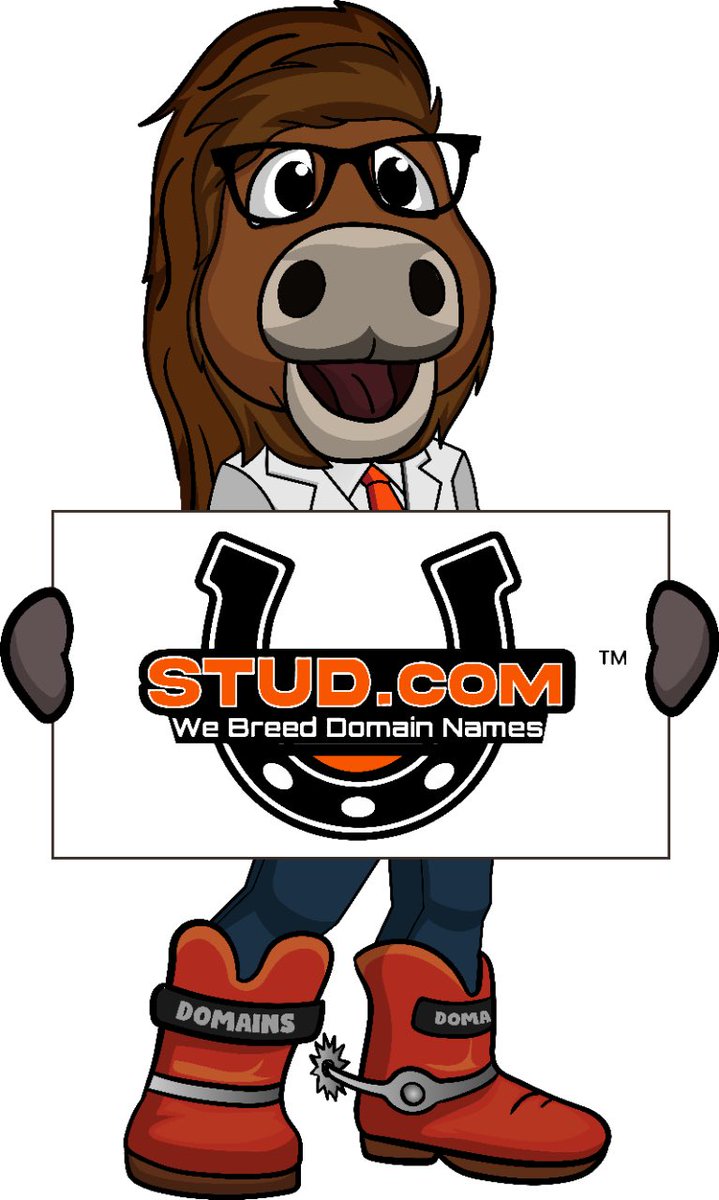 Copyright © 2022 DomainGang.com · All Rights Reserved.
Comments
One Response to "Bud the Stud is Rick Schwartz's new mascot for the Stud.com brokerage"