Buyer of KAU.com gets LTU.com as well at #DropCatch
The same European buyer who paid $33,333 dollars for KAU.com now owns LTU.com, a three letter .com domain with a long German airline history.
He now owns the 2nd and 3rd youngest LLL .com domains in the world, after PAA.com took that exclusive crown recently.
LTU.com was auctioned off three times at DropCatch before getting paid, as deadbeat bidders failed to pay for the auction twice.
The third and final auction closed at $32,001 dollars per NameBio.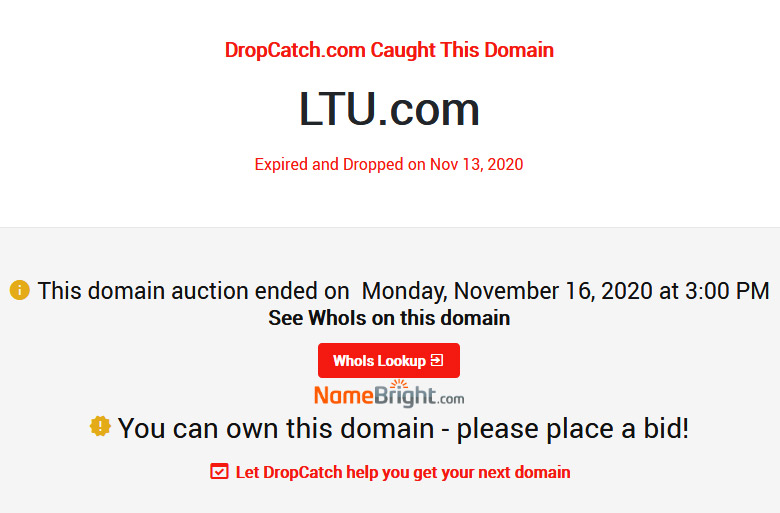 On a "fun" note, the same buyer owns Hitler.net, a domain he paid $1,005 dollars for at DropCatch.

Copyright © 2021 DomainGang.com · All Rights Reserved.