CanadaDrugs.com: Popular search term for "Canada drugs" sold at DropCatch
"Canada drugs" is a popular search on Google with almost one million results. It appears that Canada is a cheap provider of generic medications and the US is a big importer of such drugs.
The matching .com domain, CanadaDrugs.com, was registered between 1999 and 2021 but it expired and dropped. It's amazing that such a popular exact match domain would be allowed to lapse.
DropCatch picked it up (what's new, eh!) and the ensuing three day auction ended today. The closing price: $8,138 dollars – that's USD, not CND by the way.
Who owned CanadaDrugs.com before the drop?
Apparently, it was the Cybercrime Investigations Unit (ccIU) of the US Food and Drug Administration. The domain CanadaDrugs.com was seized in 2018 and although it was renewed by the Registry it was never restored to a registrant's account. Eventually, it was simply deleted.
This is what the landing page of CanadaDrugs.com looked like in the past: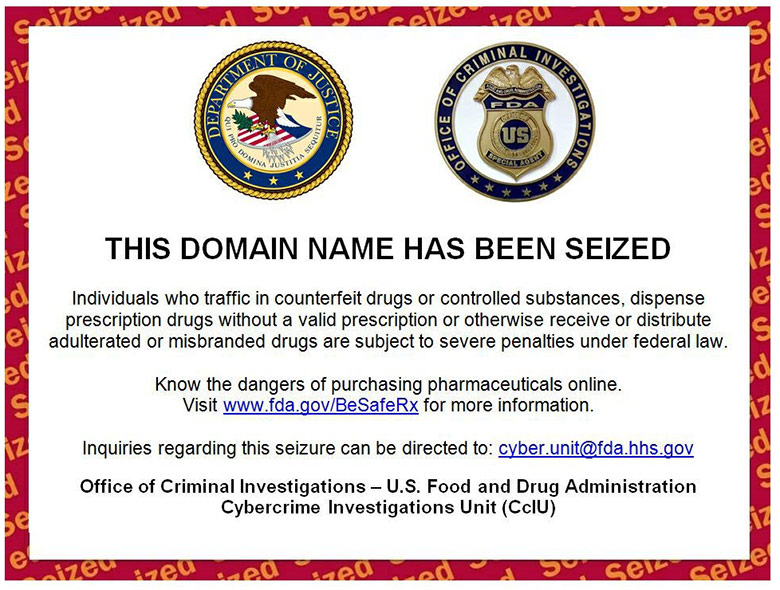 So is a formerly seized domain such as CanadaDrugs.com worth the $8k someone paid for it?
We'll have to wait and see what happens to the domain once DropCatch receives payment for it.
Copyright © 2023 DomainGang.com · All Rights Reserved.