#CentralNic publishes white paper on upcoming changes due to #GDPR
CentralNic has published a detailed white paper on upcoming changes, all thanks to the GDPR.
The British company manages several distinct TLDs and ccTLDs, including .LA, along with new gTLDs such as .ART and .XYZ.
The white paper shares those changes that will define the information publicly shared via the WHOIS for the TLDs managed by the company.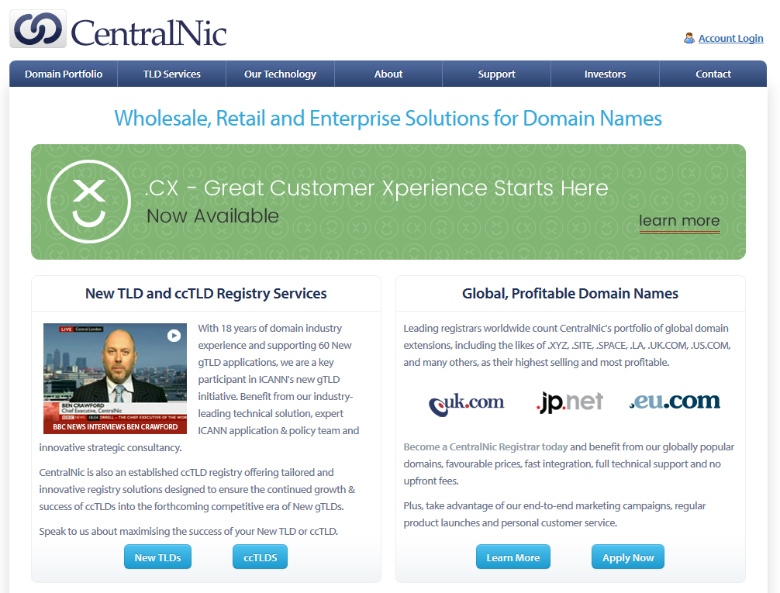 According to the CentralNic white paper, the default WHOIS data will exclude the name, organization and email of the domain registrant. These fields will be optional to include in the public WHOIS, should the registrant decide to opt in.
There are issues to consider, such as the changes' impact on registrar to registrar transfers of domains. According to the white paper:
"Registrars will no longer be able to use Whois reliably obtain the email address of a domain's registrant in order to obtain the Form of Authorisation (FOA) required to submit a transfer request. However, registrars can use EPP to perform an <info> command on the domain's registrant contact, using the authInfo code of the domain. This will provide the email address which may be used to obtain the FOA."
GDPR is a European-devised monstrosity of a law, that is already causing numerous problems with companies worldwide. Instead of simply affecting European companies, its far-reaching provisions are threatening with massive fines American and international companies, under the guise of "privacy."
View the CentralNIC white paper below:
Copyright © 2023 DomainGang.com · All Rights Reserved.