#Chinese investments : After #domains and #Bitcoin, #China is after #Greek real estate properties
Chinese investors moved away from LLLL .com domains, crashing the "Chips" market this year.
Their apparent move onto other types of investments, such as cryptocurrency, heralded the end of the "domain as a wealth vessel" economy. It was a well-disguised game of musical chairs, orchestrated by investment companies based in Hong Kong, and they made a healthy profit from the ensuing madness.
These days, however, China's wealthy are moving west – to Greece.
A recovering economy, along with incentives for a "green card" that gives access to the rest of the EU nations, led many Chinese to buy land – any land – in Greece.
Real estate realtors are flooded by requests to purchase investment properties in Greece. Some of these acquisitions are done remotely, or are seen only once, before money and real estate changes hands.
With a minimum investment of 250,000 euro, Chinese investors are accumulating prime investment property in Athens and other locations in Greece. The same amount of money buys half the area, or less, in China.
The Chinese investors that made money from domain names and crypto, are moving to Greek real estate properties, and the more relaxed lifestyle, delicious food, great weather, and pristine beaches that the country offers.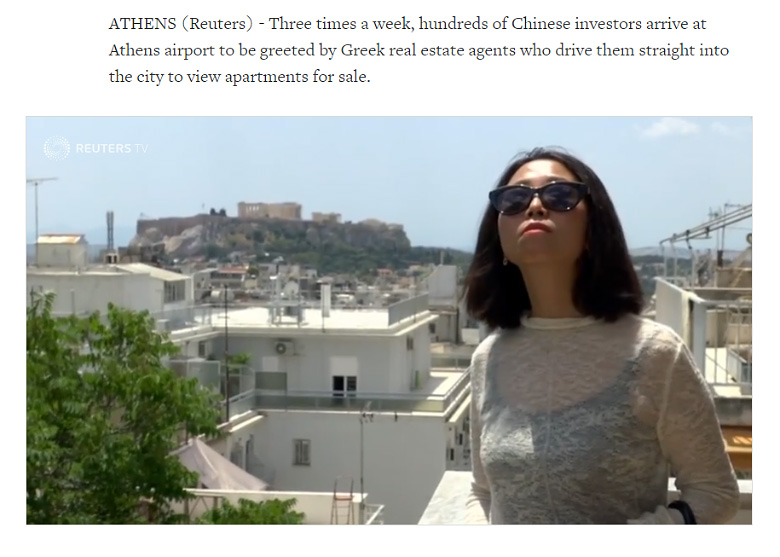 Copyright © 2021 DomainGang.com · All Rights Reserved.