#Collagen .ORG : Another dropped #domain keyword sells for $XXXX
Collagen.org, a nice keyword, ended at DropCatch's auction.
Whoever is this guy "dgdgdggg" on DropCatch, he seems to be going after .ORG keywords, and this one ended up at $1,951 dollars.

There were 60 bids by 16 bidders, battling it up from $15 dollars.
So what is collagen anyway, you may ask.
Collagen is the most abundant protein in the human body, a major component of connective tissues that make up several body parts, including tendons, ligaments, skin and muscles. There are 139 million results on Google for "collagen."
How did the domain Collagen.org expire and drop?
First registered in 1998 by Collagen Media, a company in New York, the domain dropped in 2004; it was managed by a hair removal publication from California, until IAC Search & Media, Inc. that owns Ask.com took it over in 2016. Perhaps it was part of a corporate asset sale.
And now, our friend dgdgdggg gets to keep it.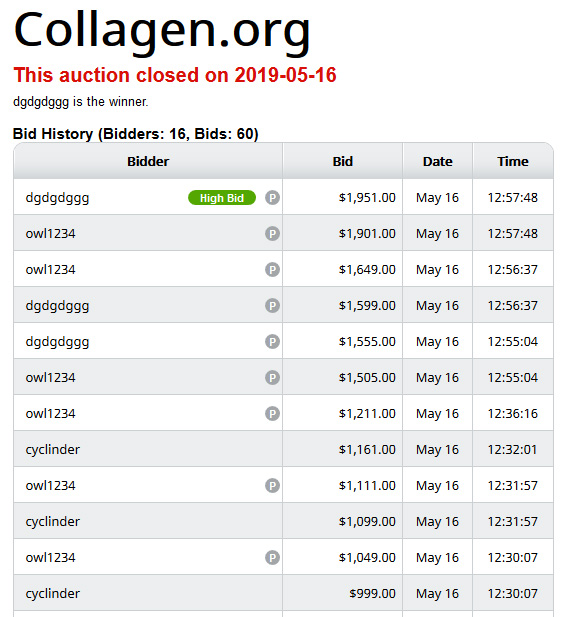 Copyright © 2021 DomainGang.com · All Rights Reserved.