Completed domain sales reports on NamePros has 5 million views!
One of the oldest continuously running threads on NamePros has surpassed 5 million views.
The NamePros thread is titled "Report Completed Domain Name Sales Here" and it was created on April 19, 2005 by RJ (Ron James,) the founder and original owner of NamePros.
The thread has some basic rules: Post the domain you sold and the price at a minimum; members are encouraged to add details such as the domain venue the domains were sold at.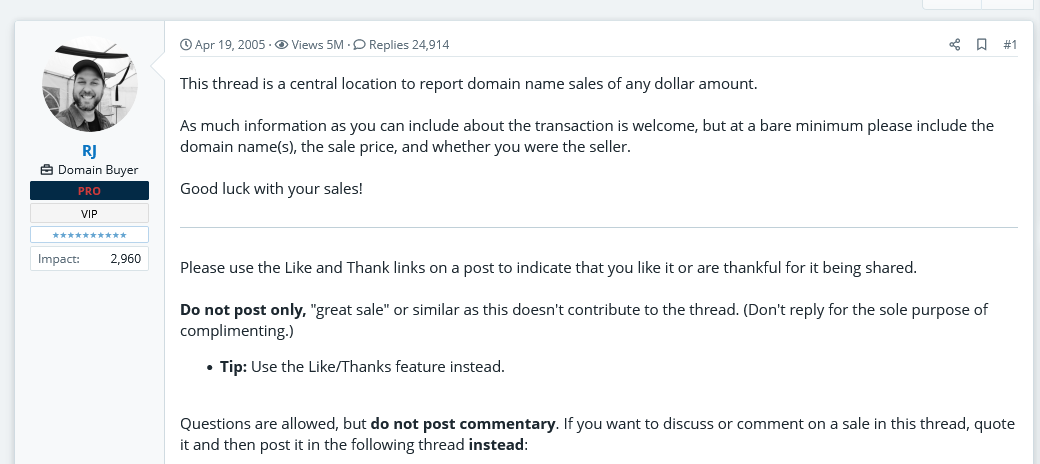 Comments that simply compliment sellers, or don't provide information per these requirements, receive negative feedback by other NamePros members. The idea is to list domain sales, not to engage in a circle of high fives!
With almost 25,000 posts, the thread has to be the biggest repository of submitted domain sales achieved by domain investors, outside of NameBio. The domain sales listed range from less than $100 bucks to thousands of dollars.
Join the discussion, posting your sales. There are almost 1,000 pages currently!
Copyright © 2023 DomainGang.com · All Rights Reserved.