Dan.com: GoDaddy's domain outlet pumps out new set of upgrades
Dan.com, a GoDaddy company, has released version 6.0 of its upgrades, in true fast production cycle fashion.
According to the press release, the set of new features includes the following: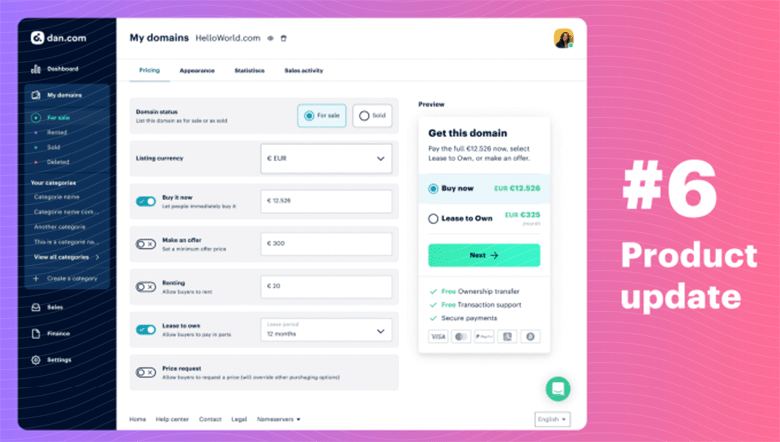 New domain edit pages – A central point of performing changes to domains listed in your portfolio, providing an improved user experience (UX.)
Sharing of custom categories – A method of making public domain categories, grouping e.g. space-related domain names together via a link. Particularly useful when you don't want to provide business customers with your list of adult domains! 😀
Multiple payout options for the seller – The ability to override the default payment method by providing alternate payout methods per domain name.
Buyer's wish list on domains that are inactive – Buyers can receive notices via email on domains that have received content or price updates. Get ready to be stalked!
New GoDaddy CashParking PPC pages – That feature is a forced transition and away from PPC monetization via Bodis.com.
The Dan.com marketplace caters to domain sellers and buyers and has been growing in popularity among domain investors. Earlier this year, it was acquired by GoDaddy.com.
Here is a link to a video explaining these new updates.
Dan.com is an advertiser on DomainGang.com.

Copyright © 2022 DomainGang.com · All Rights Reserved.