Dark landers matter: #BuyDomains rolls out new yummy lander for its #domains
BuyDomains was formed in 1998 by Mike Mann. The domain marketplace is known for its signature pricing, where most domains are listed with prices that end in "8" such as $888, $1,288 or $48,888 dollars.
Domains listed at BuyDomains resolve as landing pages with a contact form, and contact information is displayed on a predominantly white background.
But some things are changing!
For example, here's the landing page for HotBananas.com, a domain for sale on BuyDomains: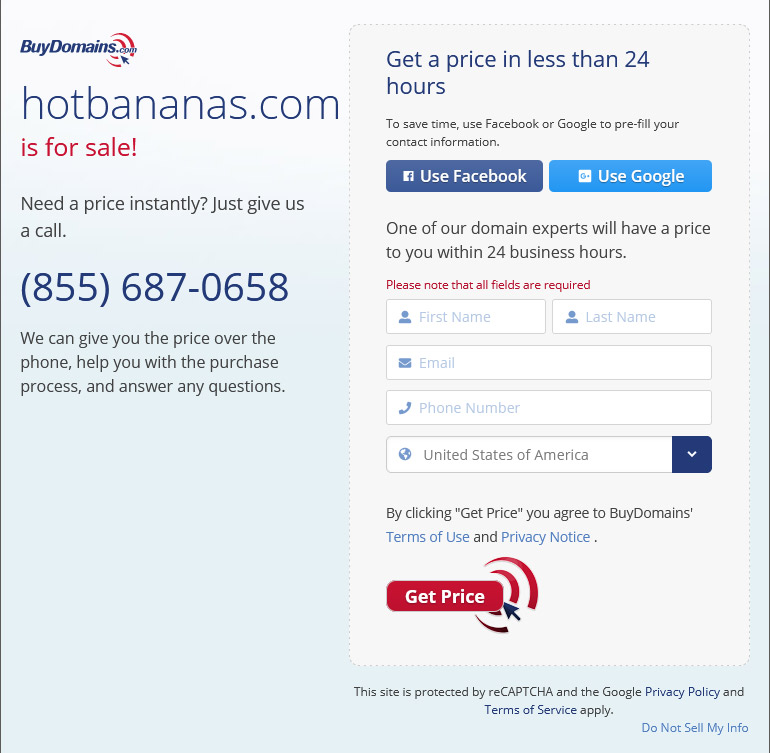 Here's another landing variant that's being tested, for the domain Asymptomatic.com: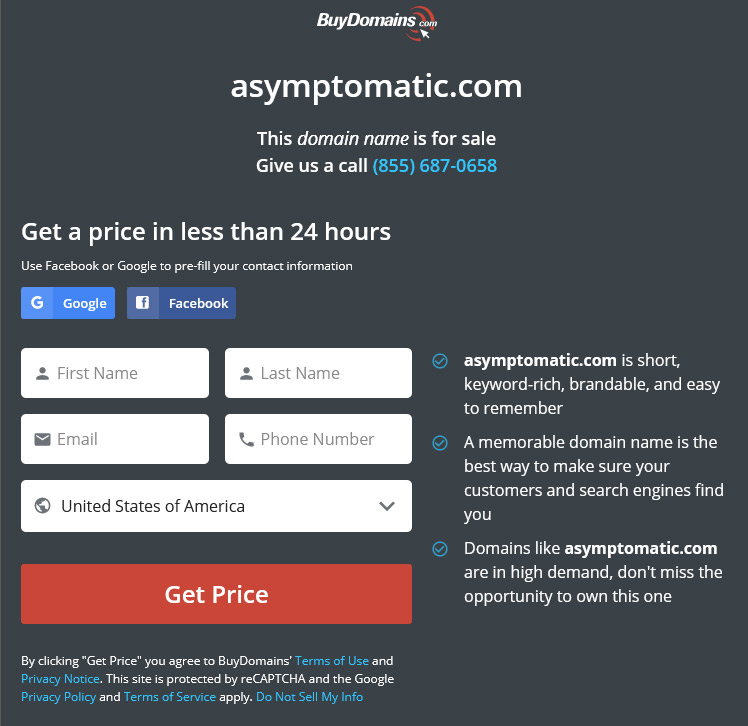 As one can see, the second lander is darker and feels less cluttered, with the "Get Price" button prompting visitors to engage. A job well done!
We'd go with the dark version, for sure! 😀

Copyright © 2022 DomainGang.com · All Rights Reserved.