Deadbeat bidders at #DropCatch affect Bella.org and PerfectLook.com auctions
DropCatch has been dealing with an apparently persistent deadbeat bidder, whose auction bids affected several domain results.
The domain drop catching company acknowledged the situation, and has sent several domains back on the auction block.
Two of the domain names that were affected include Bella.org and PerfectLook.com.
Both domains ended up selling for thousands of dollars: $2,738 USD and $2,249 USD respectively. The current auctions are at $719 dollars for PerfectLook.com, and $221 dollars for Bella.org.
Auctions are ending in about 2 days from now. Another such affected domain is PromoSale.com that ended up at $1,550 USD and it's currently at $302 dollars.
A decade ago, SnapNames was plagued by the repeated bids of "Hank Alvarez" – a pseudonym of its previous manager – and did extensive due diligence, issuing thousands of dollars in rebates to all affected bidders.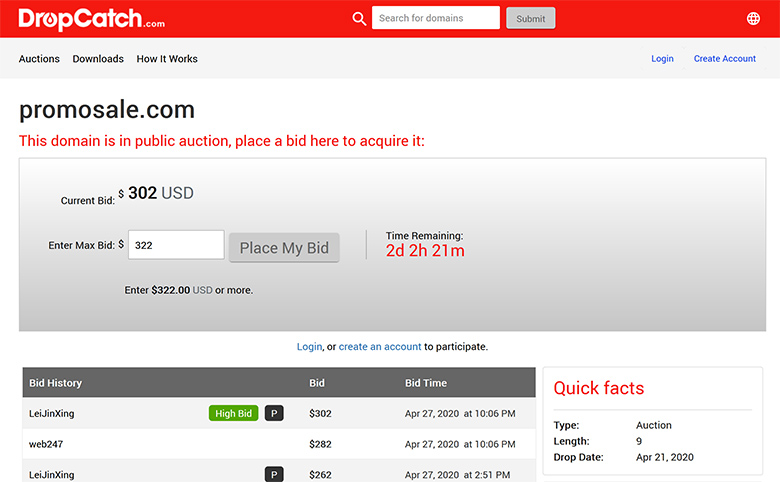 Copyright © 2022 DomainGang.com · All Rights Reserved.
Comments
3 Responses to "Deadbeat bidders at #DropCatch affect Bella.org and PerfectLook.com auctions"