#DNAcademy Zoom meetings to require masks for all #domainers
If you've attended the ultra popular Zoom meetings by DNAcademy, you're not alone.
Hundreds of domain investors have participated in the virtual schooling lessons provided by DNAcademy founder, Mike Cyger.
Socially acceptable norms are changing due to the Coronavirus pandemic, and Mike's now requiring that all Zoom meeting participants wear masks – no exceptions.
The measure might seem draconian, but the rationale is to display good sportsmanship and flatten the Covid-19 curve through all means.
Said Mike:
"As responsible, mask-wearing citizens we won't let our guard down. Whether you are in a group of thousands at NamesCon, or online at my DNAcademy sessions, wearing a mask means you respect others. Let's all learn more about domain investing and also beat the Covid-19 curve flat again!"
Planning to attend today's Zoom social at DNAcademy.com? Make sure you have a clean mask on your face before you join – cover your nose properly.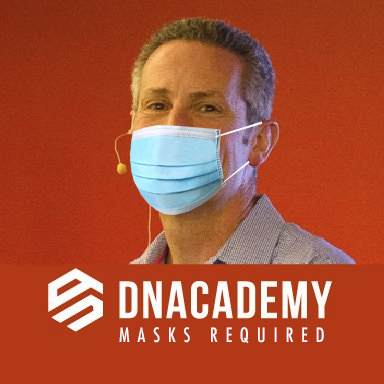 Copyright © 2022 DomainGang.com · All Rights Reserved.
Comments
2 Responses to "#DNAcademy Zoom meetings to require masks for all #domainers"