Domain auctions : NameJet sent out a customer satisfaction survey
Domain auction platform, NameJet, is being used by numerous domain investors and end-users alike.
Leveraging aged and premium domain inventory, NameJet is one of the top domain auction platforms by sales volume.
During the summer, NameJet addressed issues of abuse on its platform, and "cleaned house" – for lack of a more descriptive phrase.
NameJet was a prime sponsor of the MERGE! 2017 conference in Orlando, Florida, presenting its platform and how one can best utilize it, in order to acquire or sell domain names.
As part of an annual customer satisfaction survey, an email is being sent to NameJet members, seeking feedback.
If you use NameJet to bid on domains or to sell your domain names, it'd be great to submit your honest rating and feedback to the company, by completing the survey, which takes a couple of minutes.
Here are a couple of pictures featuring NameJet presentations during MERGE! below: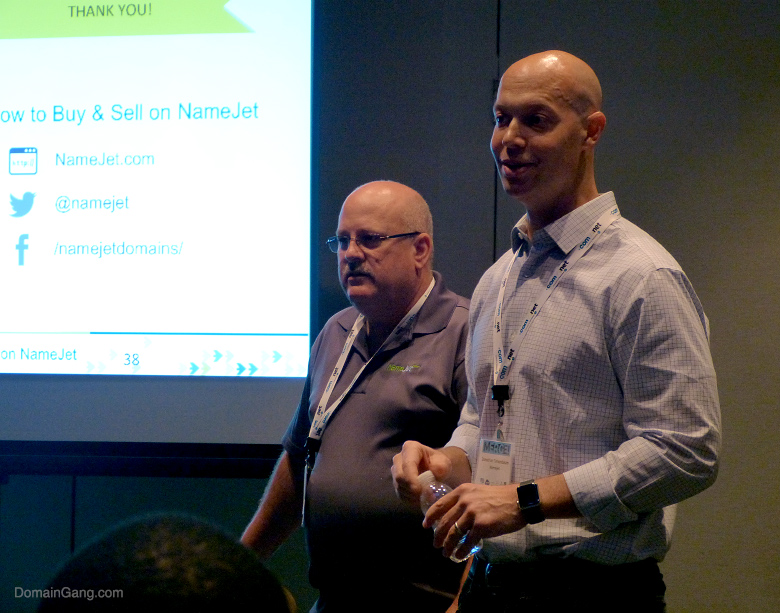 Copyright © 2022 DomainGang.com · All Rights Reserved.