Domain broker, Hobi Michalec, comes across his own sale on the highway!
Imagine, brokering the sale of a domain name, only to see it being advertised "in the wild."
That's exactly what happened to domain broker, Hobi Michalec, while driving on the interstate in Utah.
A business car bearing the domain BlueStar.com appeared out of the "blue" and Hobi took a snapshot, exclaiming:
Whaaaa Bluestar.com in the wild! To this day one of the most epic domain sales I've ever had! Love the look BlueStar Auto Inspections!
The domain name BlueStar.com was brokered by Hobi for $90,000 dollars, in 2015, according to NameBio.
BlueStar Auto Inspections is the owner, providing "accurate, unbiased, extensive inspections of used vehicles, thereby allowing buyers peace of mind, and sellers the advantage of offering a vehicle that can be trusted."
Congratulations to Hobi and to BlueStar as well.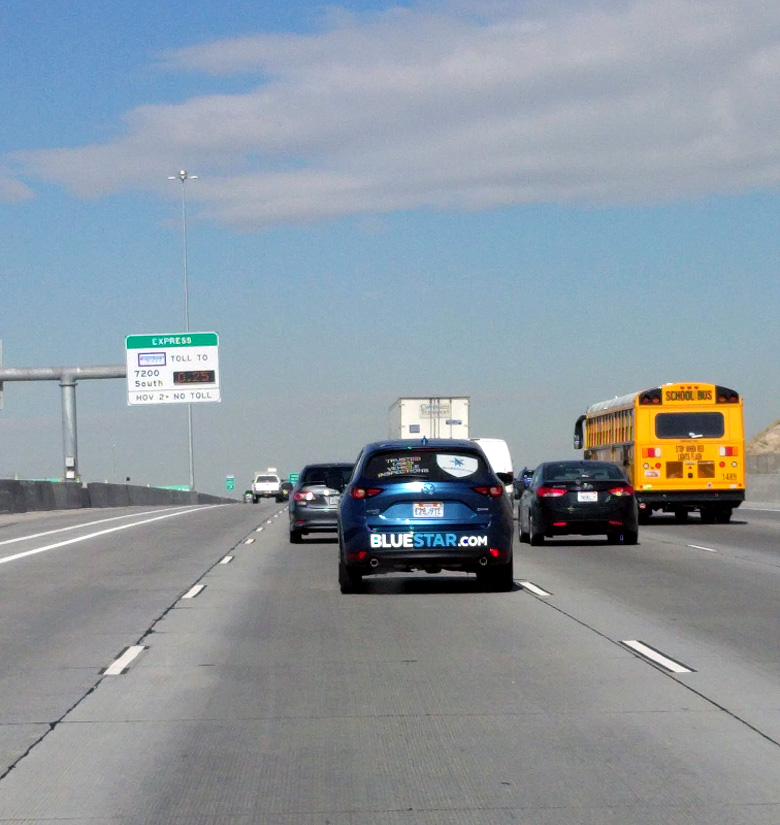 Copyright © 2020 DomainGang.com · All Rights Reserved.
Comments
3 Responses to "Domain broker, Hobi Michalec, comes across his own sale on the highway!"