Domain investors rushing back to Septik 2.0 after sale to Wisconsin corporation!
Tens of thousands of domain investors rushed to create fresh accounts at Septik Corporation over the weekend, after news of its multi-billion dollar sale to a new entity spread like wildfire across the internet via TikTok. The Septik 2.0 buyers are from Wisconsin, the capital of American cheddar cheese.
Several million domain names held in premium portfolios are already at Septik, that promotes the "Septik 2.0" brand for its freshly launched product line. These new products include digital blockchain bracelets made of copper alloy, crypto-storing toothpicks, and underwear memory banks for storing Septik Bux.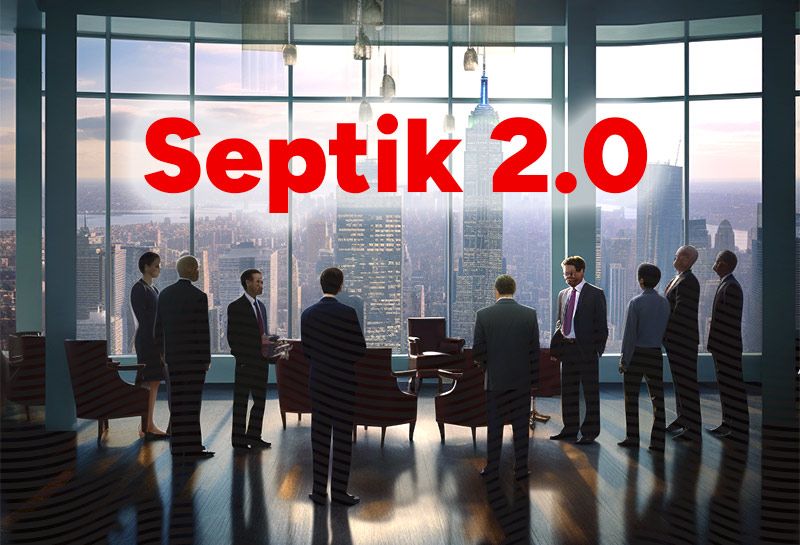 If this trend continues, Septik will hold 94% of domain investors' portfolios by next Friday. It's a remarkable reversal from the depleted accounts that almost cost Septik Corporation its ICANN accreditation.
Septik CEO, Ryan Douche, proclaimed the matter of selling the company as "done deal" and promised that any money owed to domain investors is "on its way" to their bank accounts:
"I have faith that since the monstrous days have passed, this will be the best decade ever for the Septik Corporation customers, we are here to rehire all of the 10 staff we laid off before the company's restructuring that I, personally, oversaw and hand-delivered in a Herculean task of sorts!"
If you previously felt defrauded by Septik corporation, no worries: Septik 2.0 is an honest, dependable company that will treat you like their own family. Let's take a poll:
Loading ...
Copyright © 2023 DomainGang.com · All Rights Reserved.
Comments
One Response to "Domain investors rushing back to Septik 2.0 after sale to Wisconsin corporation!"