Domain parking: Announcing the new Bodis!
Domain parking veterans Bodis have rolled out a newly redesigned web site, and although we're sad to see the 'Bodis girls' go, it's for the best.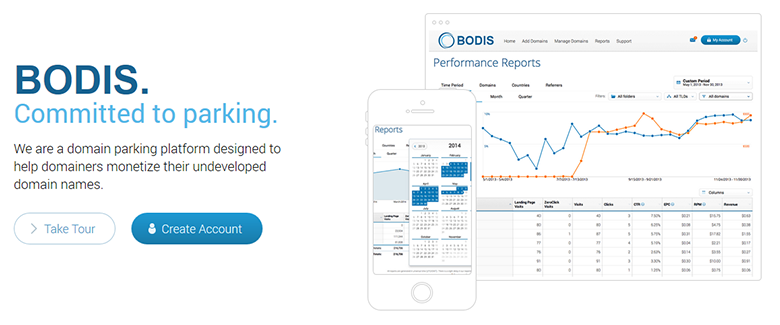 The PPC and domain monetization company announced the redesign of Bodis today:
This year we're starting things off in an exciting way by announcing the launch of the new Bodis!

The new Bodis is a result of years spent gaining knowledge and experience, countless of hours listening to our users, and putting our hearts, souls, and everything we have into making this the best parking service possible.

Here's some of the notable improvements we've made:

NET 7 payment schedule
Fast support / ticket system – no inquiry goes unanswered!
More control over your domains (option to disable ZeroClick, etc)
For sale options: Escrow.com, Inquiry, Custom URL
Advanced reporting
Intuitive user interface
Folders & search filters
and more…

We've also done a lot of soul searching and have decided to return to our roots and remain committed to domain parking only.

This means our fixed price marketplace is coming to an end on February 1st, 2015. You can easily continue to list your parked domains for sale via Inquiry, Custom URL, or via our integrated Escrow.com option free of charge.

Lastly, we wanted to say that we have the next few months outlined and have more exciting features and positive improvements on the way!

We hope you like the new service as much as we do!

Sincerely,
The Bodis Team
For more information, visit Bodis.com.

Copyright © 2021 DomainGang.com · All Rights Reserved.
Comments
8 Responses to "Domain parking: Announcing the new Bodis!"