Domain rebranding: BKD.com & DHG.com might be available in the future!
Three letter .com domains are the quintessential coinage of the domain industry. Quality letters are hard to find and it seems that a pair of LLL .com domains might be available in the future!
BKD.com and DHG.com are the two domains that might be hitting the chopping block, as their respective owners agreed to merge, forming a new company.
The two accounting firms, BKD and DHG, are forming Forvis. In other words, the two companies are trading two three letter domains for a six letter one!
The name FORVIS—a combination of the words forward and vision—not only reflects the unique heritage of each firm but also the way the combined firm will operate moving forward. The name represents the forward vision of the more than 5,400 partners and team members who will come together June 1, forming a firm with a combined $1.4 billion in revenue with offices across the United States and internationally. FORVIS will differentiate itself with its commitment to deep industry intelligence and exceptional client service, helping clients prepare for what is next.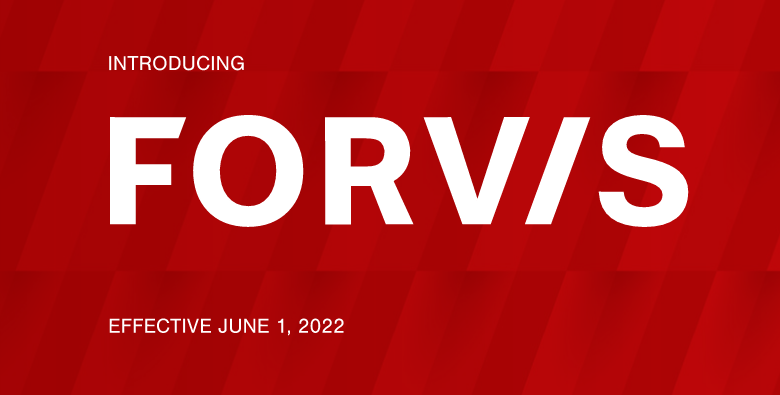 But that's not all. To inform their clients about the transition to Forvis.com, they've set up a web site at FutureFocusedFirm.com.
Looks like a well-thought, structured transition that will ensure a smooth move to the new brand name.
For the record, BKD.com was registered in 1996 and DHG.com was registered in 2000 but was acquired by the firm in 2018, via the Uniregistry Market.
Story kudos: Dommunity.

Copyright © 2022 DomainGang.com · All Rights Reserved.