#Domain seizure : It's not a medical condition, it's the law
"Domain seizure" is not a medical condition requiring medication, or a bite-down for your tongue.
When domain seizures occur, it's because the law has been broken. The US Department of Justice delivers such instructions to domain Registrars, that have to take the offending domain away from the registrant, and place it under the direct management of the government agency.
In the case of 1stpremierassetsolutions.com, it's obvious. The image incorporates the seals of the United States Postal Inspection Service, and the US Department of Justice and one knows the law has been broken.
Which law in particular? 18 U.S. Code § 981 according to the image.
The code of "Civil forfeiture" is explained here and in this case it most likely involves violations of financing and lending guidelines.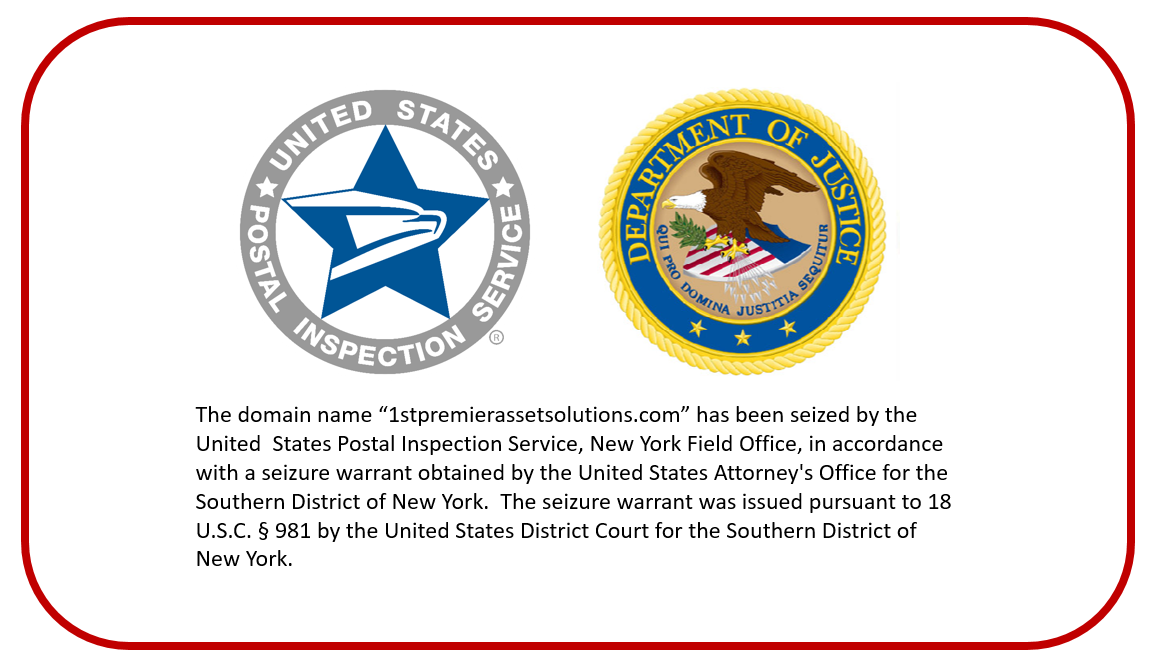 Copyright © 2023 DomainGang.com · All Rights Reserved.