Domain selling : DAN 2.0 – It's coming!
Domain selling platform, DAN.com, rebranded itself from Undeveloped and has been growing in leaps and bounds.
To showcase the staggering rate of its growth, DAN.com shared one amazing fact:
"In 2020, DAN.com sellers sold more domains than in all six previous years!"
DAN believes that its rebranding from Undeveloped.com to DAN.com has had a significant impact leading to its success. It is also the de facto partner of domain investor focused outlet, DNWE, tasked with facilitating the marketplace's domain sales.
DAN 2.0 is also in the works, with upcoming additions and improvements to the domain management part of the platform.
We are excited to announce that DAN.com is our latest premium sponsor, and to share a screenshot from the upcoming changes at DAN.com. Click on the image for a larger version, and visit DAN.com to sign up and start selling your domain names.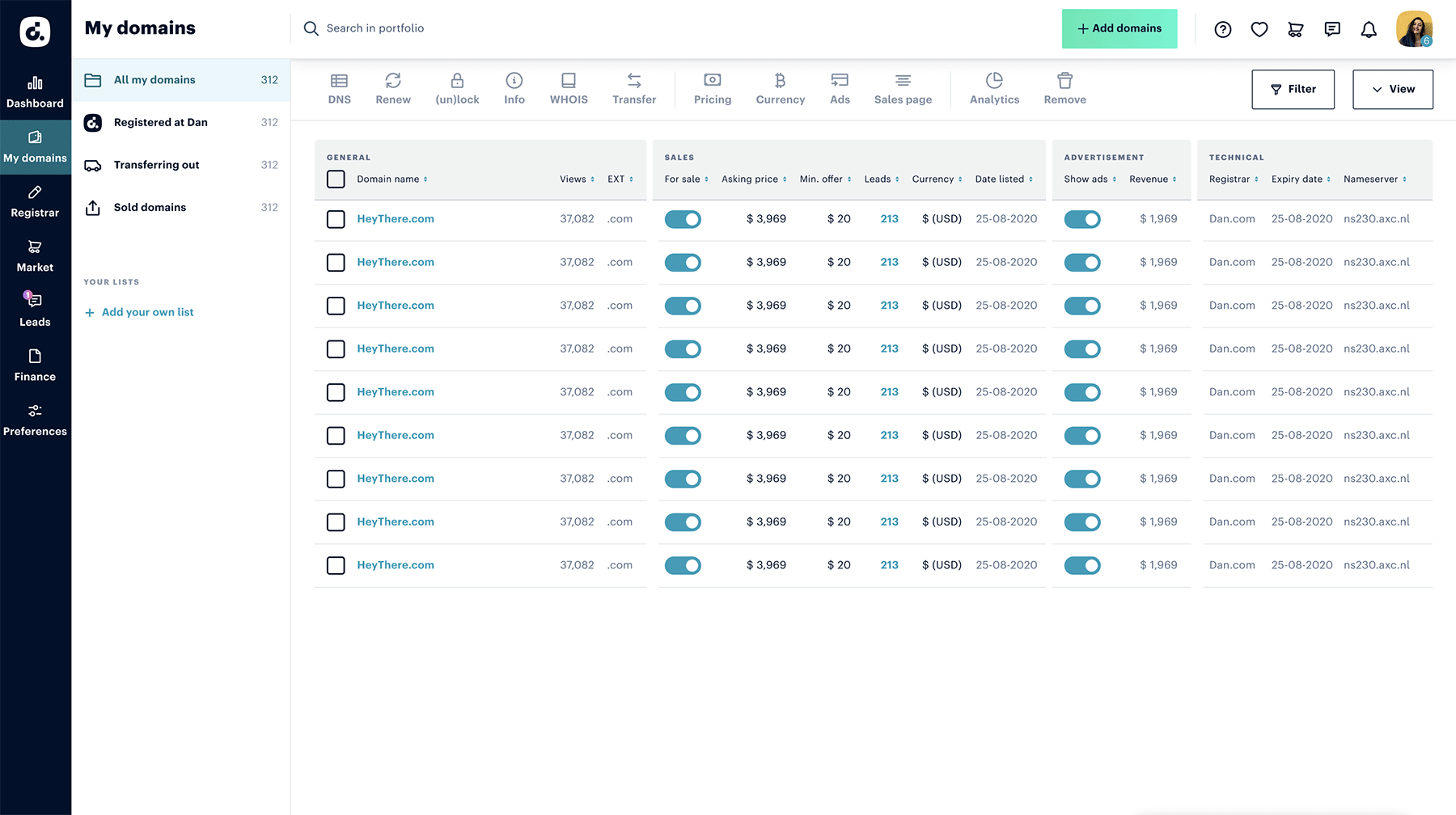 Copyright © 2022 DomainGang.com · All Rights Reserved.
Comments
One Response to "Domain selling : DAN 2.0 – It's coming!"