#Domain sightings: Bow 2 Stern LLC
Domain sightings are random encounters with domain names "in the wild," and by that we mean in the real world. Such encounters occur when a domain is part of a vehicle wrap or sign, on business and street signs and billboards, or even products. We group them in .com domain sightings and pile all the other TLDs, gTLDs, and ccTLDs together.
Today we came across Bow 2 Stern LLC, operating from the domain name Bow2SternLLC.com. This is a yacht detailing service and the photo was sent to us by our friend Chris in Seattle:
Bow2Stern is a complete and mobile yacht detailing service located in Seattle Washington serving boat owners and companies throughout Puget Sound and Pacific Northwest. Bow2Stern is fully licensed and insured, and our experienced staff will ensure a professional job done right. We offer high-end, quality workmanship and service to help keep your boat clean and in like-new condition.
It looks like both Bowtostern.com and bow2stern.com are taken, so this domain name will do.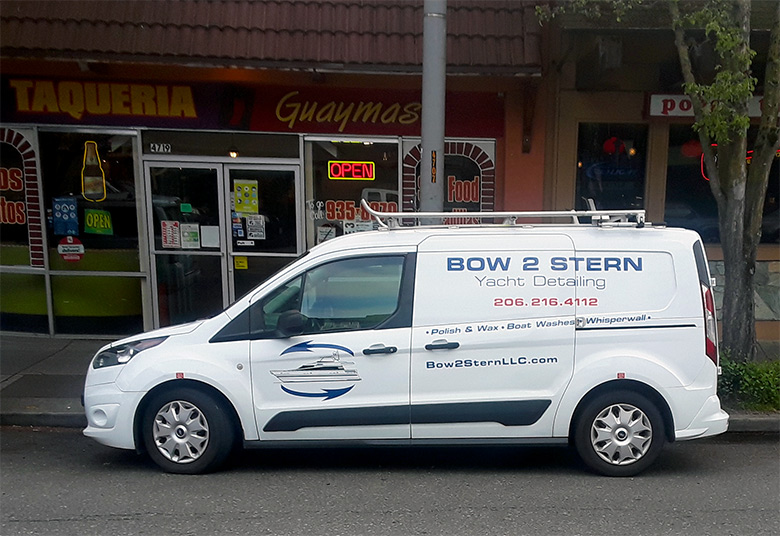 Copyright © 2022 DomainGang.com · All Rights Reserved.
Comments
One Response to "#Domain sightings: Bow 2 Stern LLC"