Domain sightings: Dryer Vent Wizard with two extra bonus #domains
You can create a great brand such as Dryer Vent Wizard that consists of three words: Dryer, vent, and wizard. It's that simple. The photo below shows the company's van on a service call, apparently. We love the choice of branding colors and how everything is laid out, compactly.
The company operates from the matching domain, DryerVentWizard.com, that was registered in 2004. According to their web site:
"The Dryer Vent Wizard franchise system was founded in 2004 in the Boston area by David Lavalle, who also founded the Mr. Handyman franchise. Dryer Vent Wizard has now grown across the United States and Canada with nearly 100 locally owned and operated franchise locations."
This is a case of a "domain sighting" with two bonus domain names, for a total of three: DryerVentWizard.com, its mother company (Neighborly.com) and a third one that you have to squint to find. It's CastleGuy.com, a car dealership, on the car tags. 😀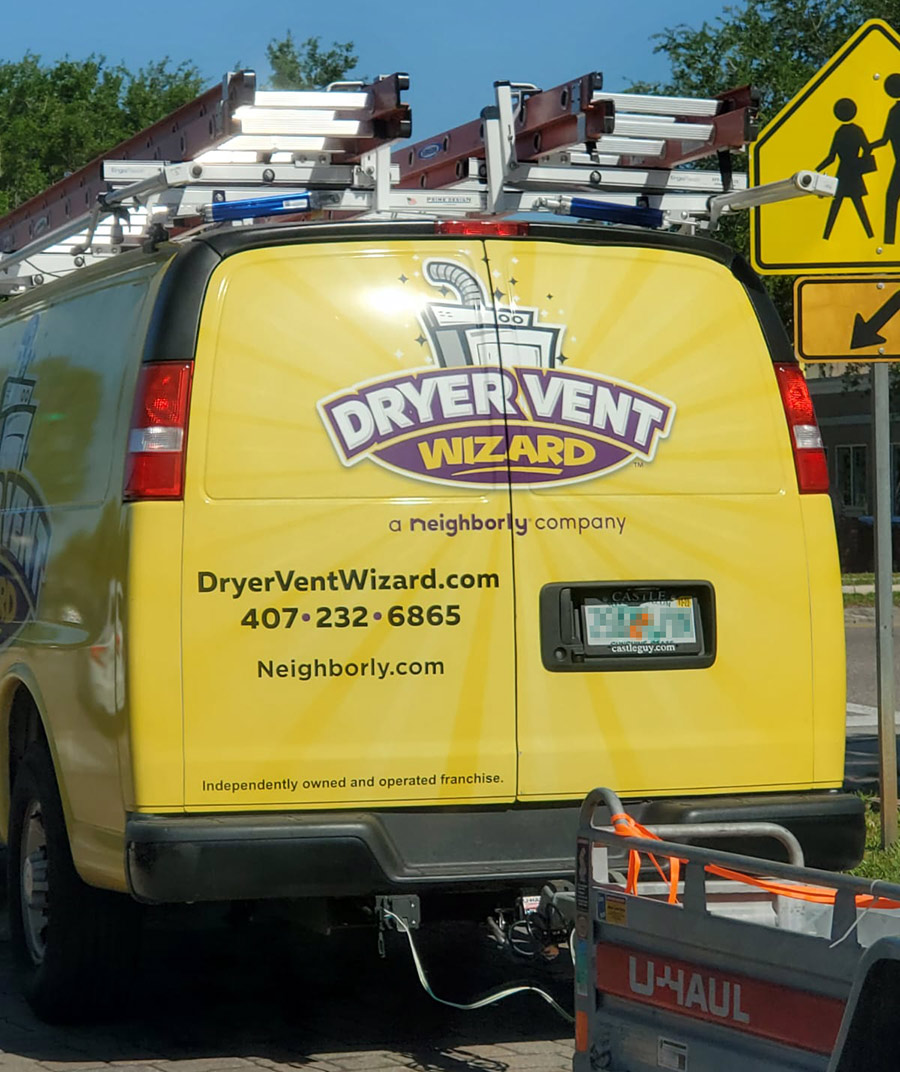 What's a "domain sighting," you may ask.
It's when we encounter domain names in the real world, that appear on vehicle wraps and signs, billboards and business signs, and product wrapping. For convenience, we group them into .com domain sightings, and other ccTLDs, gTLDs and TLDs.

Copyright © 2022 DomainGang.com · All Rights Reserved.