#Domain sightings: Email only #Korean domain Seoulpet.co.kr
Domain sightings are encounters with domains in the real world, as opposed to on the internet. These random encounters occur when we notice a domain name on vehicle wraps, business signs, and products. We group them into two categories, dot .com domain sightings and everything else.
This time around we came across a domain riddle, as the photo below shows. The pet company sells pet products and it's called Pet's Company, but their Korean domain is SeoulPet.co.kr.
That domain is meant for email only, as it does not resolve on the web. Why not, we have absolutely no idea, but their dog leashes are awesome.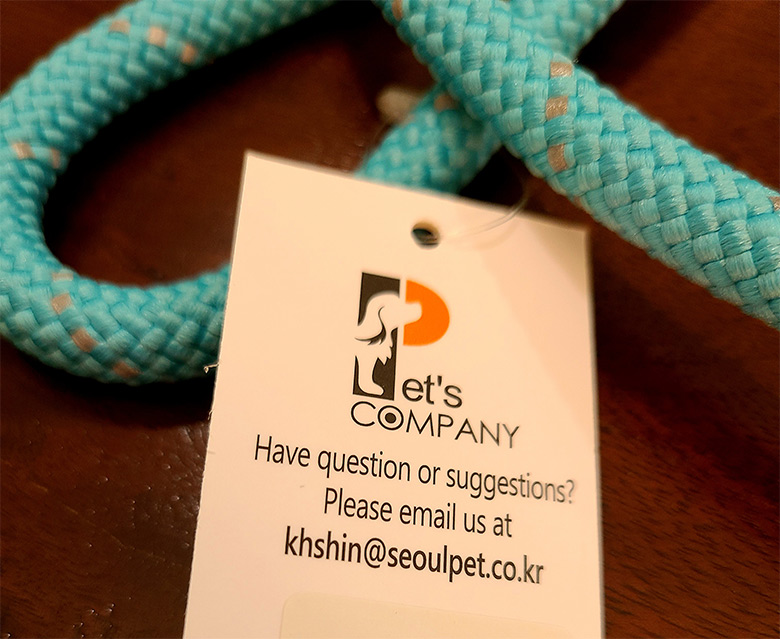 Copyright © 2023 DomainGang.com · All Rights Reserved.