Domain sightings: Go to Shatila.com for some great #baklava bites!
Sunday mornings are fun when spent with friends and …baklava. The middle-eastern dessert exists in many variations around the Mediterranean: Greek, Turkish, but mostly Lebanese.
Shatila.com produces some great collections of pastries that include a variety of Lebanese bite-sized desserts, that includes baklava. Each one is about 150 calories!
They are not drenched in syrup making them ideal for coffee and even mimosas. Proof below!
At Shatila, our company mission is to provide our customers with unique recipes that have only the highest quality, hand-chosen ingredients. Our commitment is to guarantee delivery of only the freshest, most scrumptious desserts available. Hundreds of bakers labor lovingly as they did thousands of years ago in the Middle East; creating all natural, preservative free pastries. Tissue-thin baklava is swabbed with rich, pure butter, enfolding crunchy fresh nuts and sugar sweet syrup. Shatila pastries are a modern infusion of old work baking in high volume ovens, with the taste to prove its authenticity.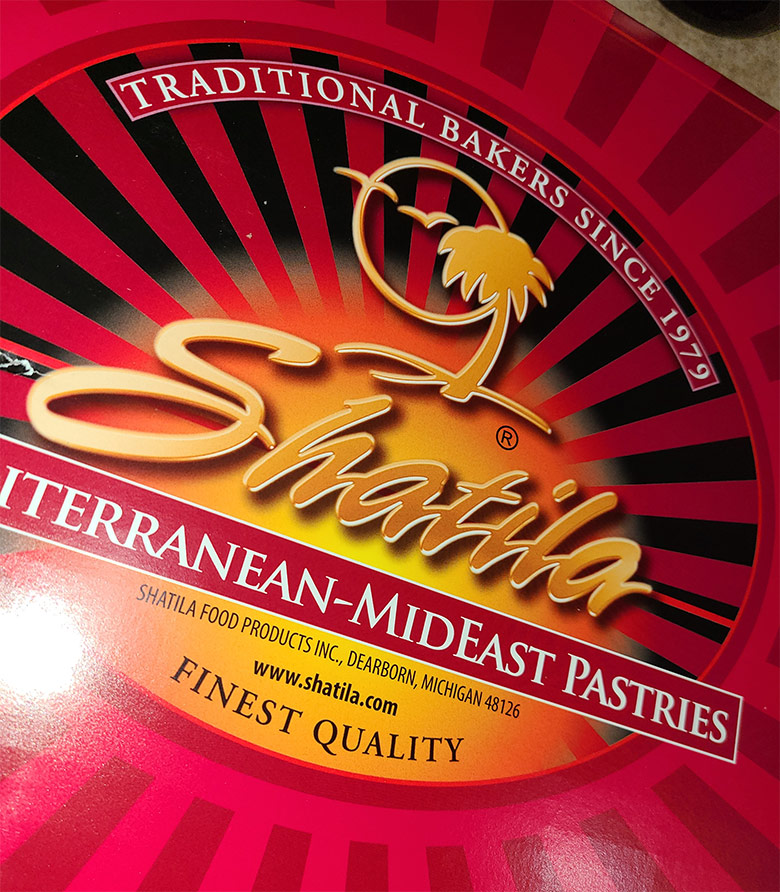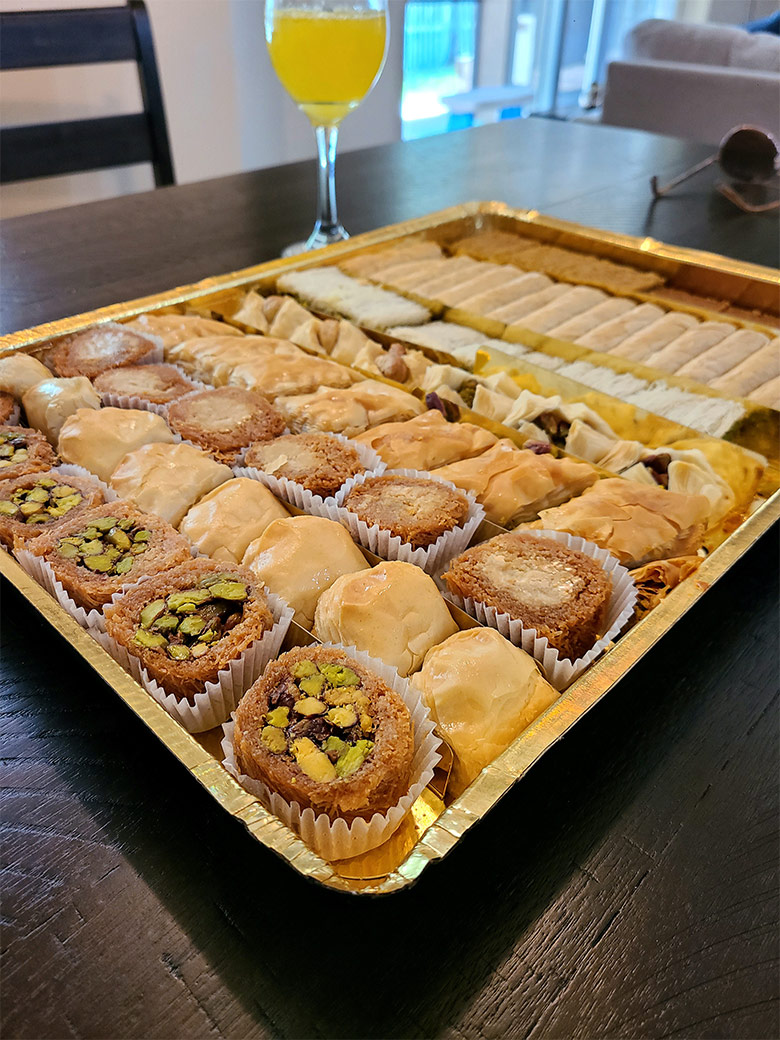 What's a "domain sighting," you may ask.
It's when we encounter domain names in the real world, that appear on vehicle wraps and signs, billboards and business signs, and product wrapping. For convenience, we group them into .com domain sightings, and other ccTLDs, gTLDs and TLDs.

Copyright © 2022 DomainGang.com · All Rights Reserved.