#Domain sightings: MSIFLA .com on a parked utility vehicle
What are domain sightings anyway? Simply put, they are encounters with domain names in the real, tangible, 3D world we live in.
No, we're not talking about virtual reality and the internet—these are encounters with domains emblazoned on vehicles, street and business signs, products, and more. We group these domain sightings into two main categories: dot .com domain sightings, and every other ccTLD, gTLD, and TLD.
This time we came across what looks like an acronym domain, MSIFLA.com.
So what is "MISFLA" anyway?
FLA is a popular variant of FL for Florida, while MSI stands for Mechanical Services (can't get the "I" nailed for now.) According to MSIFLA.com:
"At MSI, we design, build, operate and maintain commercial heating, ventilation and air conditioning systems that provide healthy, productive and efficient working environments."
The confusing part: The company's logo says EMCOR Services and they operate from EMCORGroup.com.
Oh well. Some brands are just like that.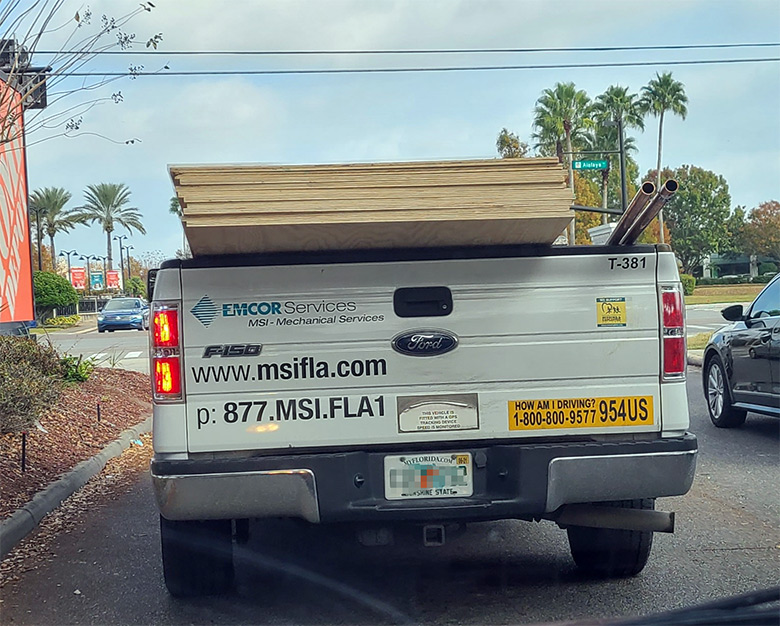 Copyright © 2023 DomainGang.com · All Rights Reserved.