#Domain sightings : Silver Totem Winery .com
You know the rules: stay at home! The Coronavirus is no joke!
Spending more time at home has its perks, however: cook for yourself and family, and enjoy a good wine with your meal.
Which brings us to domain sightings, random encounters with domain names "in the wild" that occur in the physical world. We separate them in two categories, dot .com and everything else.
Silver Totem is a great tasking wine from Washington state. It's a great red blend from grapes growing in the volcanic soil of Mike Cyger's extended neighborhood.
Picking up a bottle of Silver Totem wine at Publix was an accident, but we'll go back for more. Here is the wine's description on the web site SilverTotemWinery.com that is printed on the bottle:
"Washington State's volcanic and mineral driven soils create the ideal environment for Cabernet Sauvignon to develop its full aromatic potential. Our wine portrays aromas of cherry, cedar and violet with flavors of currant and blackberry. The consistently warm summers and cool evenings of the Pacific Northwest preserve the vibrancy of Cabernet and produce a refined tannin structure. Silver Totem pairs well with roasted pork, wild game and grilled vegetables."
And now for a fun fact: The wine producer also owns SilverTotem.com and forwards it to the long tail variant. Which makes sense, as the business is in the winery business, and this extra keyword helps with SEO.
We'll drink a glass of Silver Totem wine to your health! 😀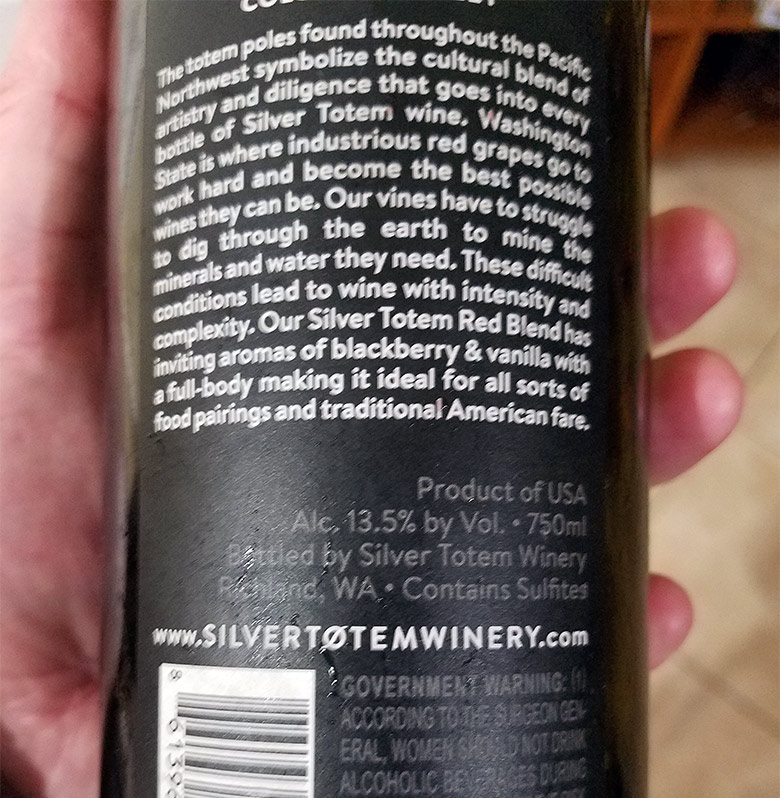 Copyright © 2023 DomainGang.com · All Rights Reserved.