#Domainer releases "proof of sale" document for $20 dollar #domain flip
An expert domainer, who hand-registers domains and turns them into sizable sales of double that amount, has released "proof of sale" for his latest domain flip.
Challenged by another domainer on the popular domain forum, NamePros, user flipz4domainz shared the document with the demanding crowd.
"Proof it that u got to sale that domain for $20, I don't belif you, proof it!" said a taunting message by user Gogogo000123, who often provokes domain investors who share their recent sales, with statements reeking of disbelief.
The expert domain flipper promptly obliged, sharing his timestamped Western Union slip for delivering the domain to the lucky buyer.
"Some n00bster here challenging me for my sale, no probs bro!" exclaimed flipz4domainz, sharing his WU receipt triumphantly.

"Any more doubting Thomases here or can we all go home now??! Peace out." he added.
An increasing number of domain investors are seeking evidence of domain sales that are published, determined to challenge the professionalism of those that share the news.
Congratulations, flipz4domainz!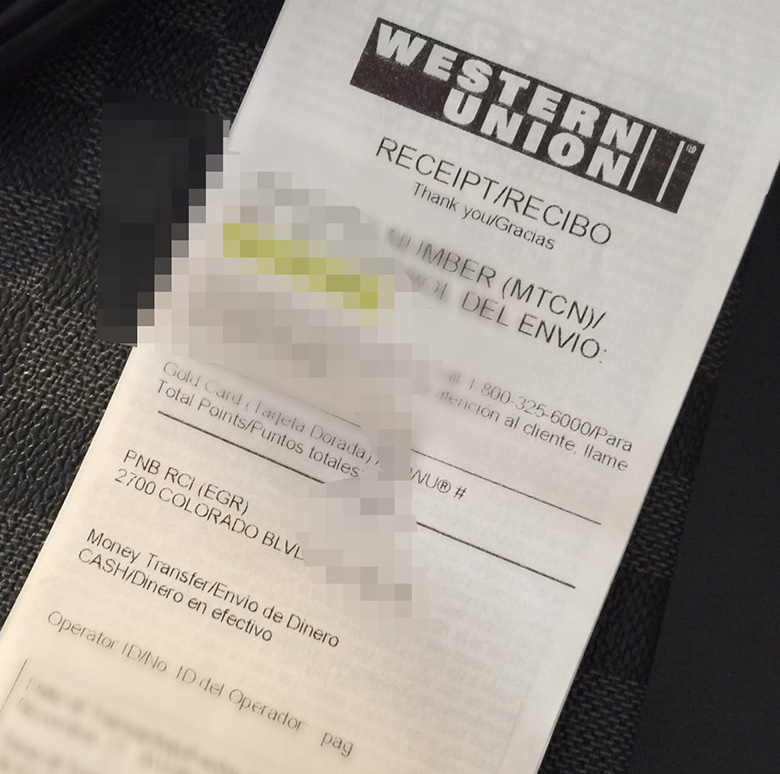 Copyright © 2020 DomainGang.com · All Rights Reserved.
Comments
3 Responses to "#Domainer releases "proof of sale" document for $20 dollar #domain flip"