#Domains and coffee : Arby's acquires Donuts
Mega morning menu makers, Arby's, is acquiring Donuts, the domain name and gTLD company.
According to Paul Stahura of Donuts, Inc., who shared the news on Facebook, the merger "slash" acquisition "slash" personnel thinning event is an important milestone:
"Last year, Donuts was named #1 fastest growing company in America by Deloitte. And today, I'm pleased to announce another blockbuster event for Donuts… We are being acquired by Arby's!

I'm totally stoked about gearing up with the providers of a great breakfast menu maker, in our to-be-continued adventure of growth & success! I can smell the coffee beans from here!"
By dipping Donuts into the Arby's coffee, the new company will excel in all things related to domain investing, as caffeine cancels off the sugar puff effect, for a perfect flavor.
The new company's logo will combine two donuts and a cowboy hat, for maximum brand effect.
Congratulations to both companies' executives!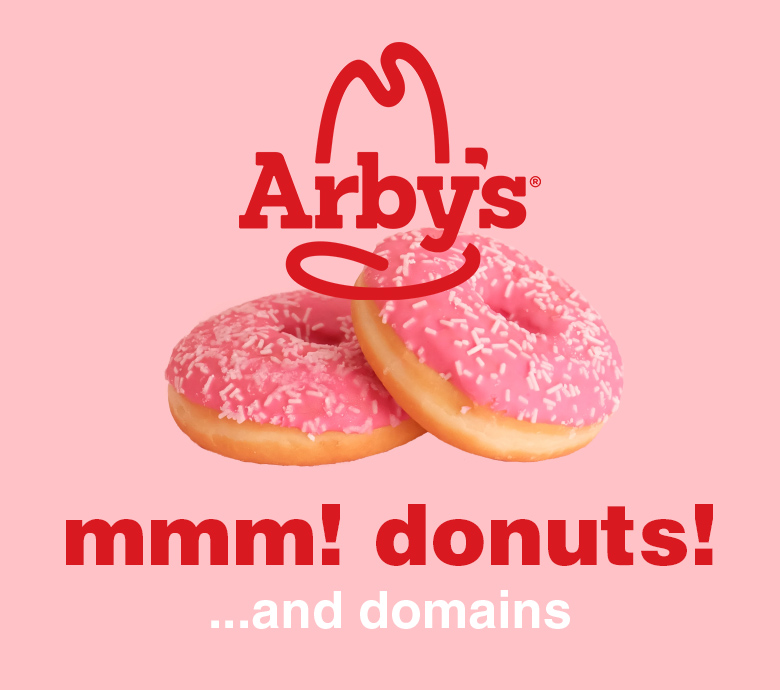 Copyright © 2022 DomainGang.com · All Rights Reserved.
Comments
3 Responses to "#Domains and coffee : Arby's acquires Donuts"