Dot .COM sightings: HDSupply.com
Domain sightings are random encounters with domain names "in the wild." We come across domain names emblazoned on vehicles, business signs, and products, capturing them for reference. There are two main categories: dot .com sightings, and there's everything else.
This time around we came across HDSupply.com, a short and sweet domain name. It belongs to HD Supply Solutions, and according to their web site:
HD Supply is an industrial distributor in North America. The company provides a broad range of products and value-added services to approximately 500,000 professional customers in maintenance, repair and operations, infrastructure and power and specialty construction sectors.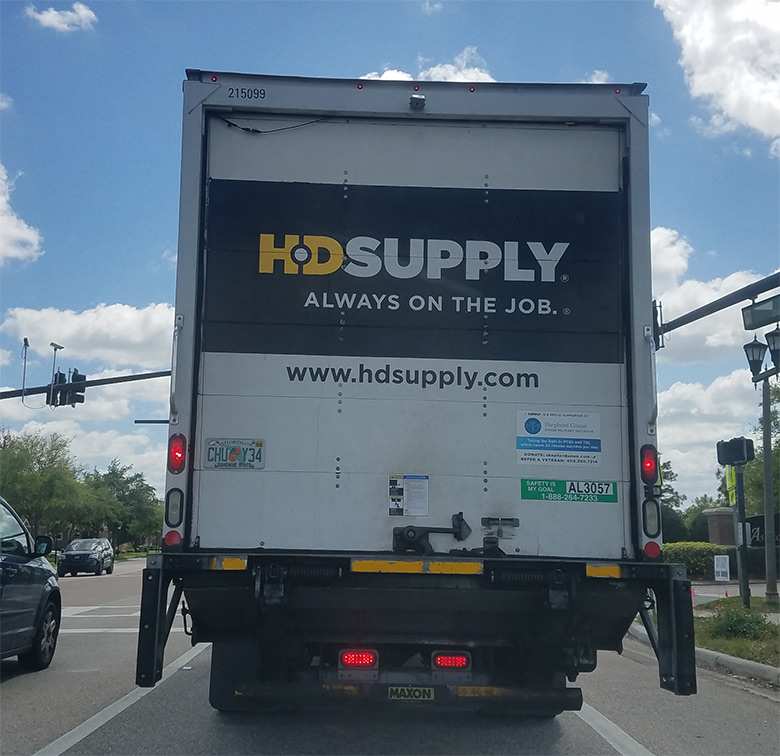 HDSupply.com is a domain name registered in 1999.
Copyright © 2023 DomainGang.com · All Rights Reserved.