#DropCatch bidding history : It was a glitch, not a feature removal
DropCatch shared some great news: the recent disappearance of bidding history from auctions that completed was a glitch.
The feature is active again, showing full information on the bidding "war" of completed auctions one participated in.
Said DropCatch:
"We didn't remove the functionality, it simply wasn't working as anticipated. We have released a correction to auction history and you can view the history for any auction you have previously participated in. "
That's great news, as being able to access the bidding performance and activities of completed domain auctions adds credibility to any marketplace.
If only we could view the same on eBay auctions, for example.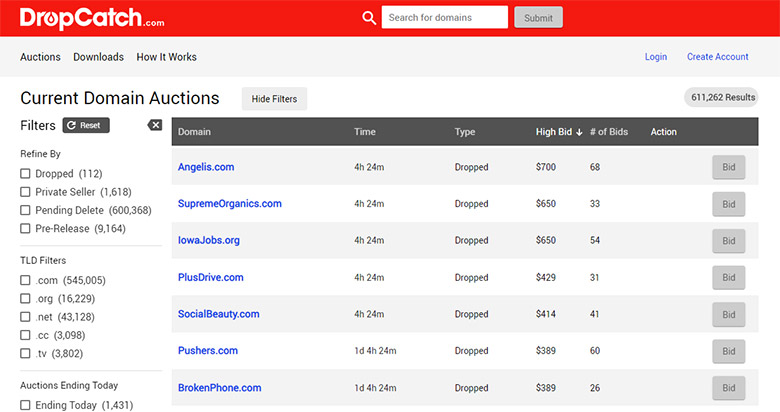 Copyright © 2022 DomainGang.com · All Rights Reserved.