EasyDNS: No Doge for you
It's no surprise that domain registrars have moved towards cryptocurrency. This allows access to the unbanked, and those unable to get credit.
Last month, EasyDNS.com announced they were going to take it a step further and started accepting Doge:

Making an about face decision, EasyDNS announced today that they no longer accept Doge:
"To mitigate any risk that our accepting Dogecoin even in some small way feeds into the misconception that Doge is some viable alternative to Bitcoin, we've dropped Doge support."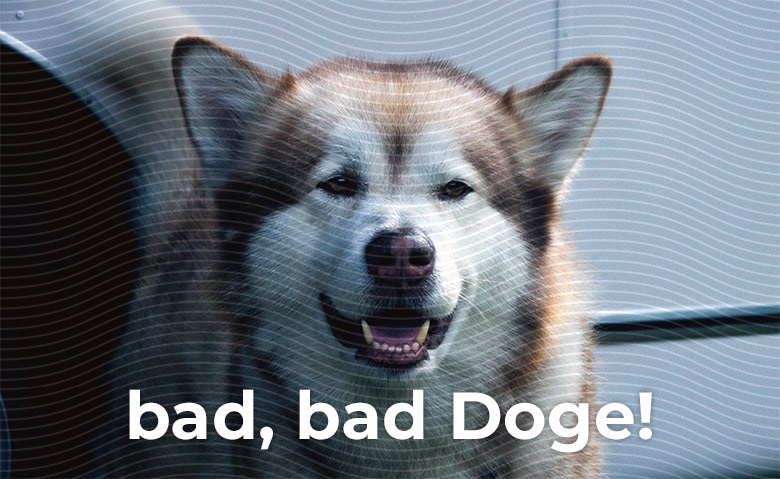 Most retail companies that accept crypto use checkout services like Bitpay, that seamlessly, and instantly, convert crypto to USD, but some of those companies elect to keep the crypto on the books.
Could it be that EasyDNS got left hodling the bag when Doge went down 30% in one day?  It's probably no coincidence that they made the announcement the day after a 40%+ crypto carnage.
Relax. No such fear:
"Since we announced it, we received exactly one payment in Dogecoin."
Maybe stick to the Canadian loonie! 😀

Copyright © 2021 DomainGang.com · All Rights Reserved.
Comments
One Response to "EasyDNS: No Doge for you"