Escrew Services at Epik!
Nothing beats the Epik Escrew Services, according to satisfied customers sharing their experience on the platform.
What in the world is an "Escrew Service" you may wonder.
We could guess that the Epik Escrew Service is aimed at taking a simple exchange of domains for dollars and complicating it with the addition of a Masterbucks layer. Converting the dollars to the Masterbucks cryptocurrency that cannot be withdrawn, for example, as in the case of Candida.com and others.
No, this isn't parody, it's reality via a customer review at Epik-owned and operated reviews web site, Trustratings.com: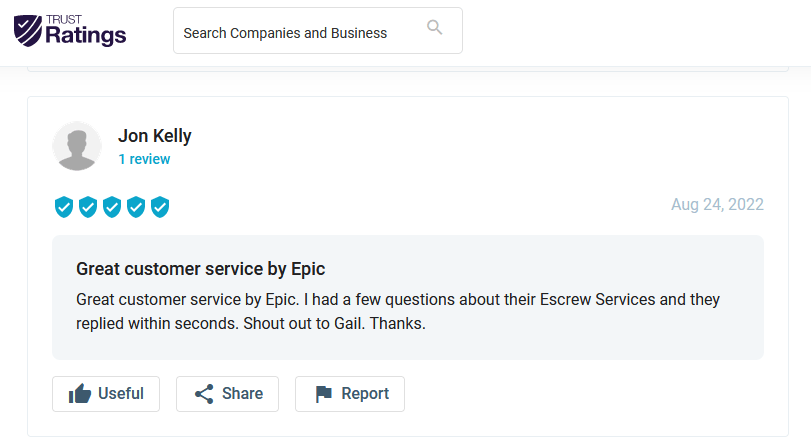 The "Escrew Services" note is hilarious but not as funny as seeing the most recent reviews about Epik, on their own review platform.
Many thanks to eagle-eyed IP attorney, John Berryhill, for pointing that review out.
Copyright © 2023 DomainGang.com · All Rights Reserved.
Comments
One Response to "Escrew Services at Epik!"