Escrow.com announces Q1/2020 #Domain Investment Index Report
Escrow.com, our premium sponsor, has announced its Domain Investment Index for Q1/2020.
The report provides insight into the domain name market for the March 2020 quarter, as compared to previous quarters.
The latest data shows price growth from last quarter with rocket growth for 4 character domain names. It includes other metrics as well.
For example: Transacted domain names started off 2020 strongly with a total amount of $85.85 million USD at Q1 on par with Q1/2019.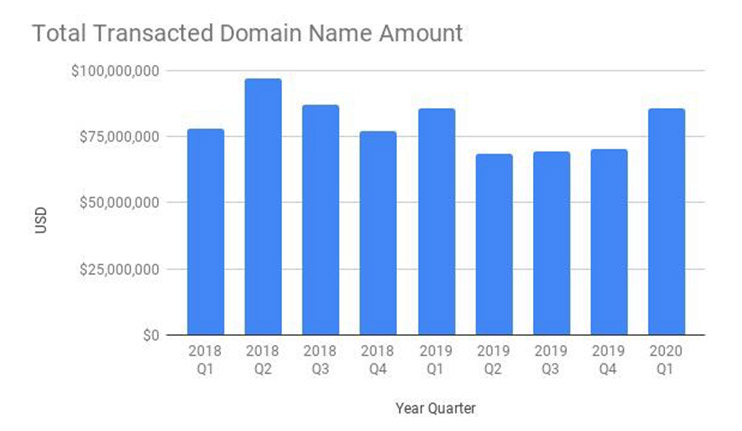 USA led Q1/2020 global domain sales with $70 million dollars, followed by the UK with $10.1 million dollars.
During Q1/2020 domain names sold with content tripled the volume of Q4/2019, partly due to a surge in transactions of lower-priced domains.
Two to three number.com domains (NN/NNN .com) increased during Q1/2020 compared to the previous quarters over the past 17 years.
Here's the complete report below:

Copyright © 2022 DomainGang.com · All Rights Reserved.