Ford to launch #VIIZR on matching domain name viizr.com
Ford auto announced the launch of VIIZR, a new field service tool built on Salesforce. It is designed to meet the needs of the small business owners such as plumbers, electricians, and heating and ventilation technicians.
As a Software as a Service (SaaS) VIIZR will assist small businesses simplify important commercial activities, such as invoicing, scheduling and managing requests.
Meanwhile, the matching domain, viizr.com, was registered on November 12, 2020. In December of the same year, Ford applied for the registration of the mark VIIZR with the USPTO.
The domain resolves to an active web site that shares in detail the focus and functions provided by the VIIZR service by Ford. The domain viizr.com existed as early as in 2007 but expired and dropped several times since.
It's interesting to note that the shorter variant, vizr.com, is up for sale on DAN with a BIN of $3,488 dollars. Perhaps Ford should buy it. The VIIZR keyword is currently registered in the following TLDs:
viizr.app
viizr.com
viizr.design
viizr.exchange
viizr.media
viizr.net
viizr.org
viizr.pro
viizr.social
viizr.studio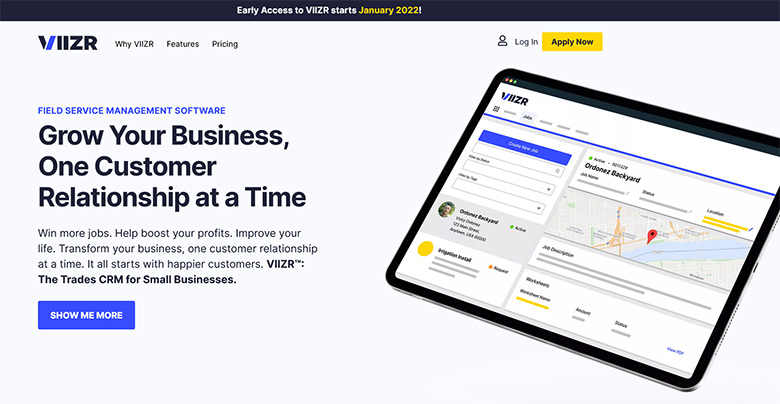 Copyright © 2023 DomainGang.com · All Rights Reserved.