Four letter .com #domain auction at #Sedo ends soon
Sedo, a DomainGang sponsor, are completing a 7-day long auction of LLLL .com domain names.
The auction involves more than 330 four letter domains that have low reserves, which will end 2 days from now.
Already plenty of domains have bids, and several have met their reserve price, in particular: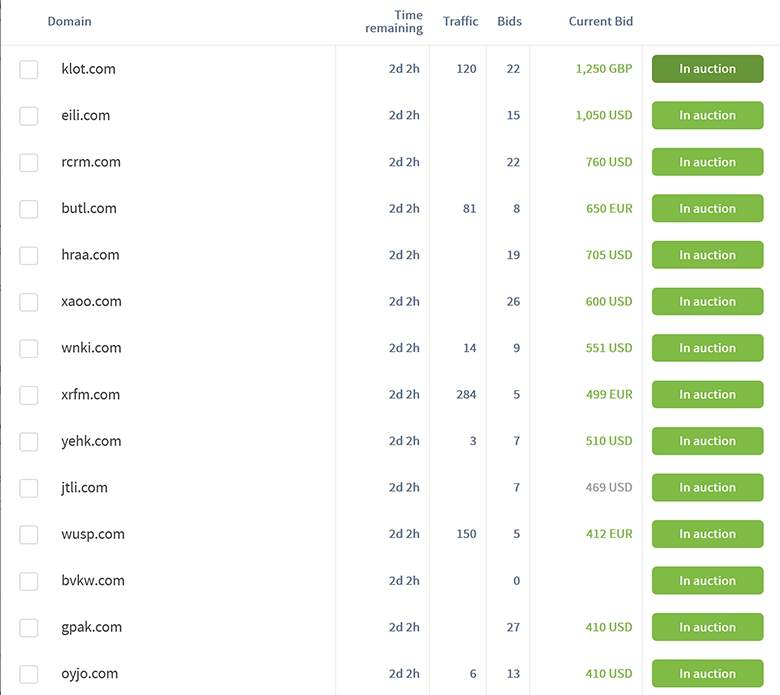 View the entire LLLL .com inventory in this Sedo auction.

Copyright © 2022 DomainGang.com · All Rights Reserved.