Four letters : #Sedo dot .com #domain auction is ending soon
There are less than 48 hours left until the LLLL .com auction by Sedo comes to an end. Note: Sedo is a premium sponsor of DomainGang.
The four letter .com auction involves 75 domain names, many of which have already met their reserve prices.
We're looking at short domains such as RVRR.com, GNAM.com, PRCH.com, SEDR.com, BPOM.com & more, that can be very valuable for international companies, brands & startups. They are also great shortcuts used in business campaigns & growing businesses!
To view the entire Sedo inventory of LLLL .com domains in this auction click here.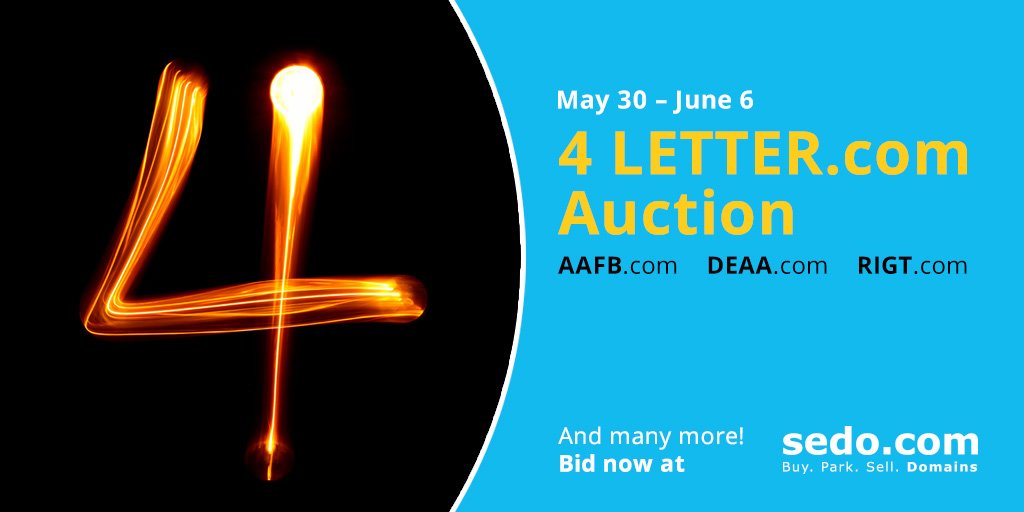 Copyright © 2022 DomainGang.com · All Rights Reserved.
Comments
2 Responses to "Four letters : #Sedo dot .com #domain auction is ending soon"