#GoDaddy acquisition of #Uniregistry assets : What details we know so far
GoDaddy announced plans to acquire parts of Uniregistry and business assets tied to it, along with Frank Schilling's entire domain name portfolio.
We had the pleasure to discuss the acquisition with Frank Schilling, founder and CEO of Uniregistry, and Paul Nicks, VP & GM for GoDaddy's Aftermarket.
Domain investors most likely have lots of questions related to what changes at Uniregistry following this acquisition. Here are some answers to questions we asked the two officers involved in this acquisition: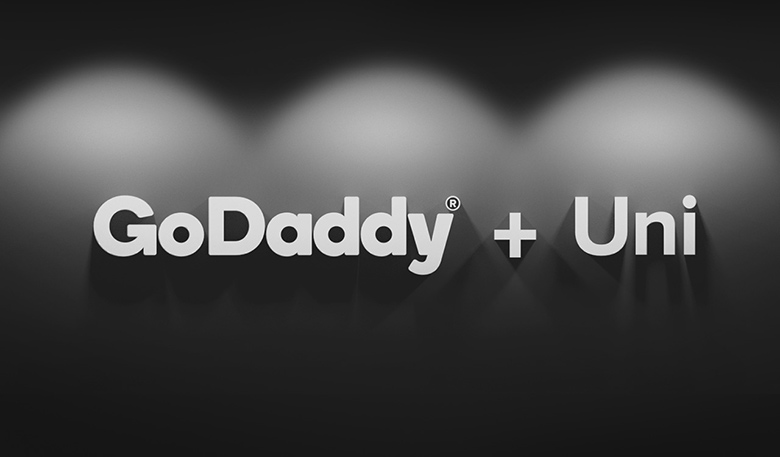 What is included in this transaction?
GoDaddy acquires the registrar part of the business and the domain marketplace segment (Uniregistry Market,) and associated technology. In doing so, GoDaddy will be enriching its domain management platform with an established system able to scale up for millions of customers. Afternic will thus carry the Uniregistry Market portfolio.
The Uni App will become the technology provider for improving the mobile domain management experience at GoDaddy.
The experienced brokerage team at Uniregistry will be transitioning its integration with the GoDaddy domain brokerage.
Frank Schilling's domain portfolio of more than 350,000 domains (we were told the number is close to 380,000) will be acquired by GoDaddy.
Brandsight, a Uniregistry technology platform for enterprise customers will be acquired as part of this transaction.
Is Frank Schilling going to be on the GoDaddy board of directors?
Frank Schilling will continue to supervise the smooth transition and integration of the Uniregistry systems, services and technology to GoDaddy. He will be operating the Registry part of Uniregistry, that remains independent of GoDaddy, and its 31 gTLDs under management. The company will continue to participate in industry events, conferences, and ICANN meetings.
What happens to domains registered at Uniregistry?
The Uniregistry registrar will continue to operate at Uniregistry.com as before, and there is no scheduled transition at this time. Uniregistry – the domain registrar – becomes the enterprise label of the GoDaddy domain registration business.
What about Uniregistry domains and Afternic?
Uniregistry will be integrated with the Afternic DLS, and eligible domains at Uniregistry will support Fast Transfer, gaining the benefits of an expanded potential buying audience and increased exposure.
How long will the transfer of technology from Uniregistry to GoDaddy take to complete?
It's expected to take place in the next 12 months, following the closing of the deal in the second quarter of this year.
Will domain prices change at Uniregistry, matching GoDaddy levels?
At this time, and for an anticipated 12 months of an integration period, no such changes are expected. The agreement does not carry every single detail currently, but the intention is to leave things unchanged at Uniregistry and improve the GoDaddy experience.
What are the financial details of this transaction?
No such information will be released. However, GoDaddy is a public company and such information should be available in next year's financial reports.
Will the GoDaddy logo be redesigned again, adding one more "egg" representing Uniregistry?
Probably not.

Copyright © 2023 DomainGang.com · All Rights Reserved.